Self care, you and I have had a rocky road but I finally feel like I've gotten to a place where I've got my routine down… I know when to step back and take more ~me~ time and I know when I need it the most. This time of the year may be my absolute favourite, but there is one aspect of it that I really, really find it hard to adjust to – the dark early evenings.
Yes, they're cosy and yes, they make you feel that extra bit Autumn-y, but for me they also come with the feeling of wanting to forget my whole self-care routine altogether, jump straight into bed and watch hours of Netflix before finally falling asleep… And yeah, sometimes that's great, BUT other times I need my chill time to be about reading rather than watching, face-masking rather than speaking and sleeping rather than thinking.
SO, as the nights draw in, the clocks go back, and Winter is getting closer day by day, I thought it would be nice to share a couple of my self-care tips and tricks that I love, especially around this time of year.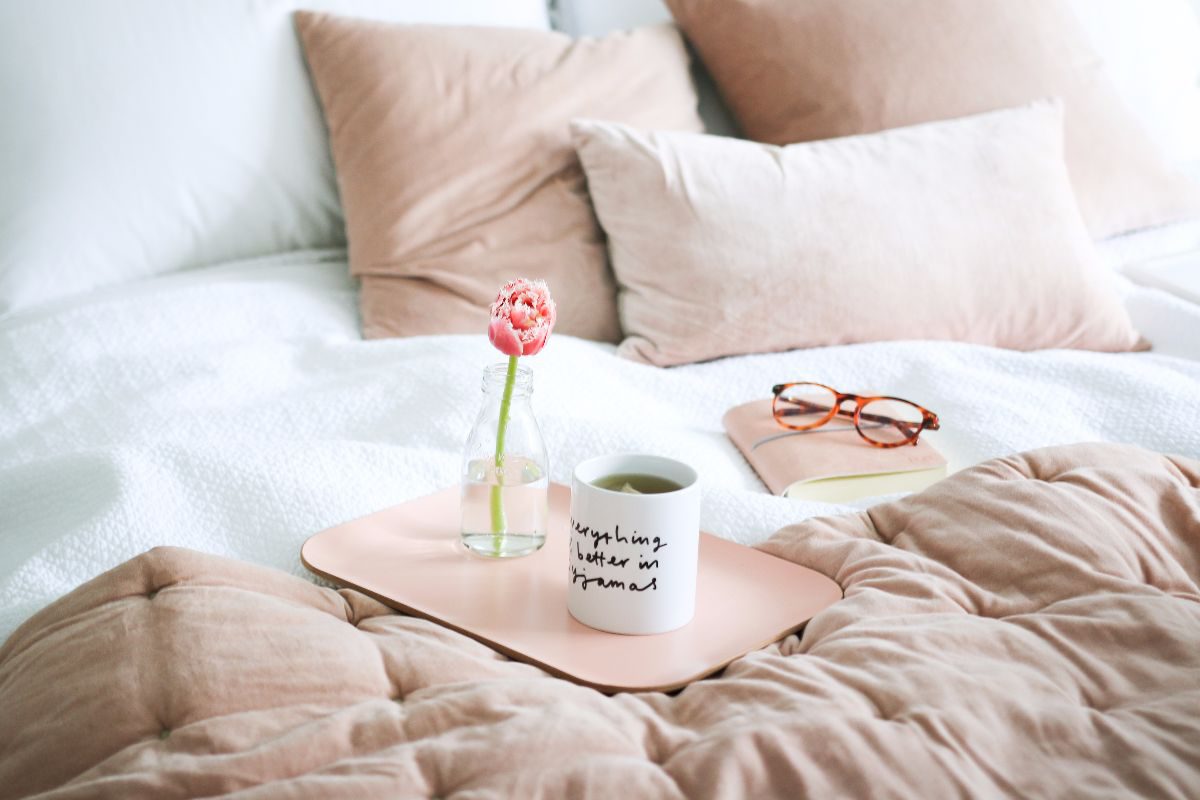 ---
~Slow Down~
---
Okay, this sounds really obvious, but I've been thinking about it a lot recently. The number of times I've gone from watching three hours of 'The Walking Dead' in bed to then wondering WHyyyy on earth I couldn't sleep is beyond me – I mean, it's SO obvious, it's so clear…the slowing down part, the "switching off' before sleep, it's JUST as important as the sleep bit itself…. You really do need to let your mind chilllll outttt before expecting it to just ~switch off~.
This for me could mean doing something as simple as not going on my phone an hour before bed, or choosing to read a book instead of watching a series…these small changes make ALL the difference whilst getting you into a super relaxing routine for alllll the Zzzzzz.
---
~Treat Yo Self~
---
You know what's coming. The best part about self-care. It's all about you, put that time aside, own it, love, it and learn to make it part of your weekly routine. Run that bath, pop that facemask on, forget about the day and concentrate on youuuu. I love a good evening pamper, I usually have an extra-long shower and take ~even longer~ than usual washing my hair, cause, well, why not! Down time for me is all about taking more time to do the things you love, whatever that may be, allowing yourself to forget about what's going on around you and instead let life in…
By now, you all know just how much of a Herbal Essence lover I am, I'm alllll about those sweet, sweet scents and am ~finally~ getting my way through trying each and every one of them! This duo is the "White Strawberry & Sweet Mint", I know right, it's the one part of me that's still clinging onto those summer vibes. The bio:renew range has been doing wonders for my hair, all whilst allowing me to feel uber pampered….Winwinwinnn! You can check out allll the scents and some more info about the range >> here <<!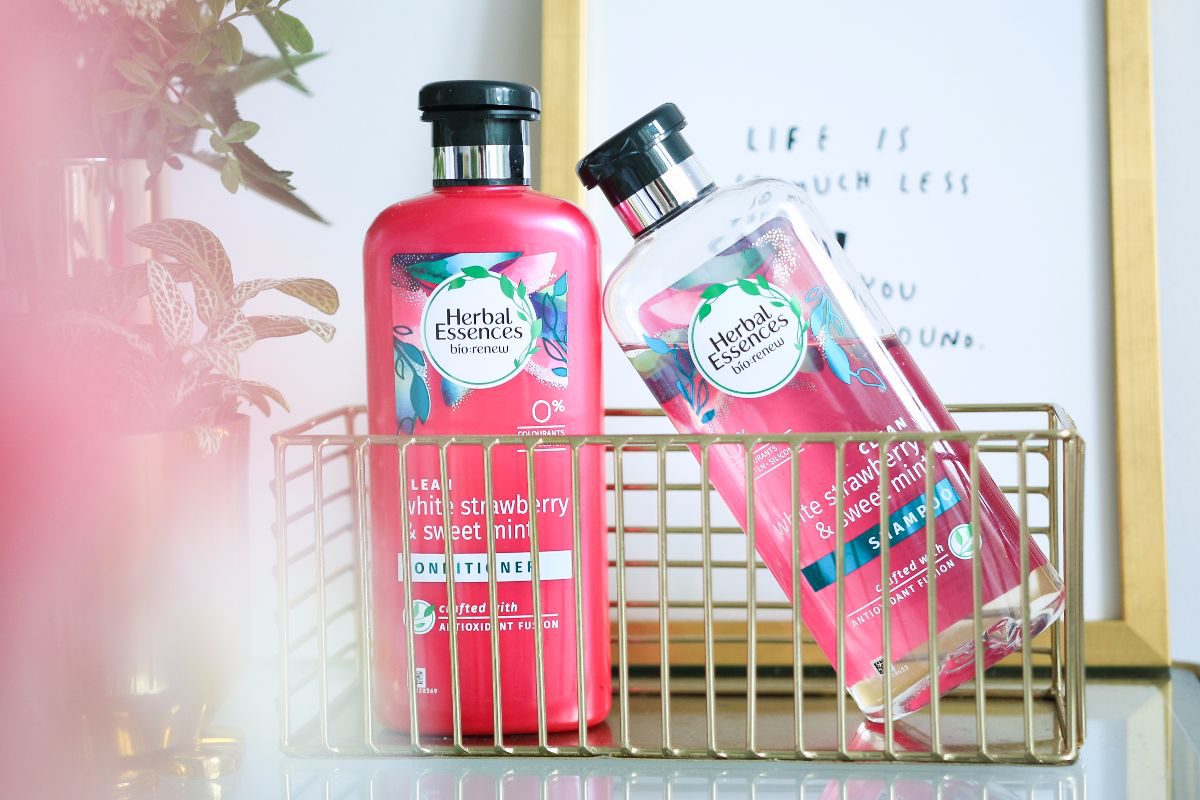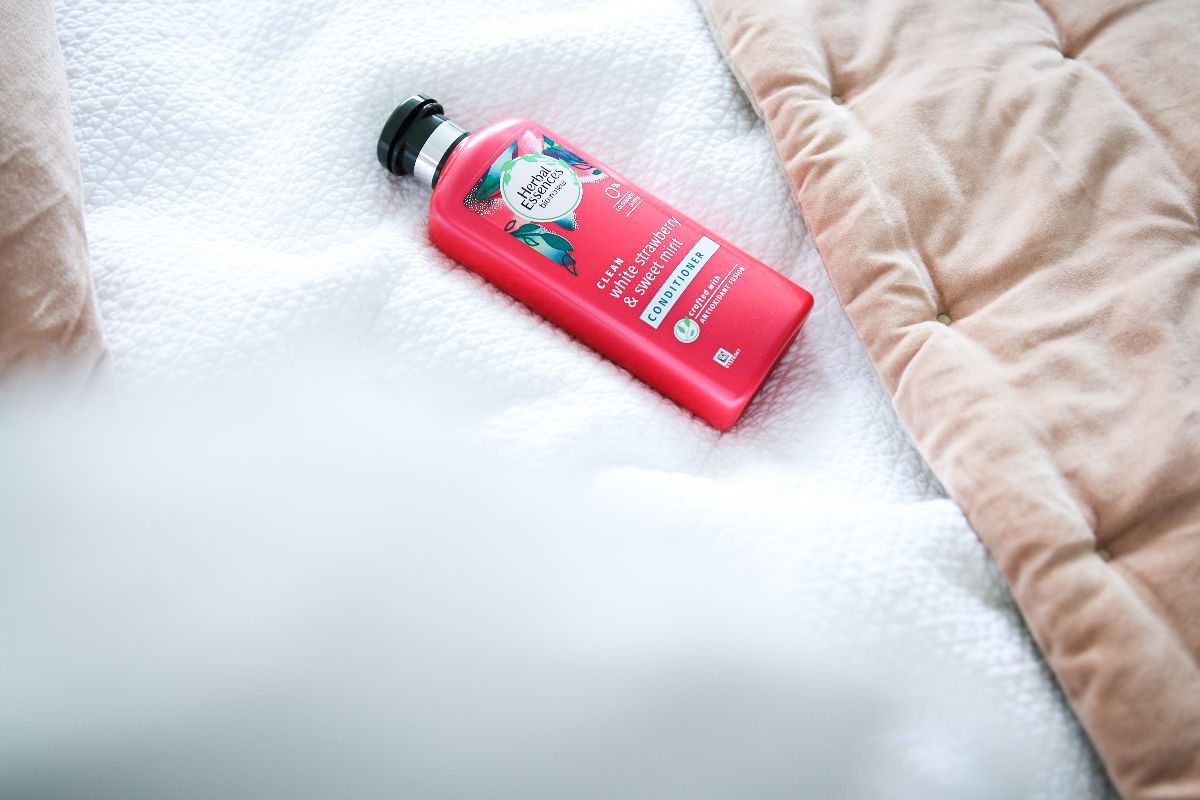 ---
~Get Some Sleep~
---
No seriously, it's so simple, let's all just get a lil more sleep, k? I can't explain the difference I feel when I've had eight hours sleep, to when I've had six…. It's kinda like when I'm hungry, if I've only had my six hours, I know I gotta have an early night ASAP. SO, what to do if, like me, you get super affected by your sleep pattern? Well, for me it's all about my space. I've made ~such~ an effort to make our bedroom a place of ZZzzz. It's now my favourite room in our flat and it's made alll the difference! Light candles, play a meditation app, what evaaaa floats your boat, but just try and make your space as relaxing as possible before you nod off!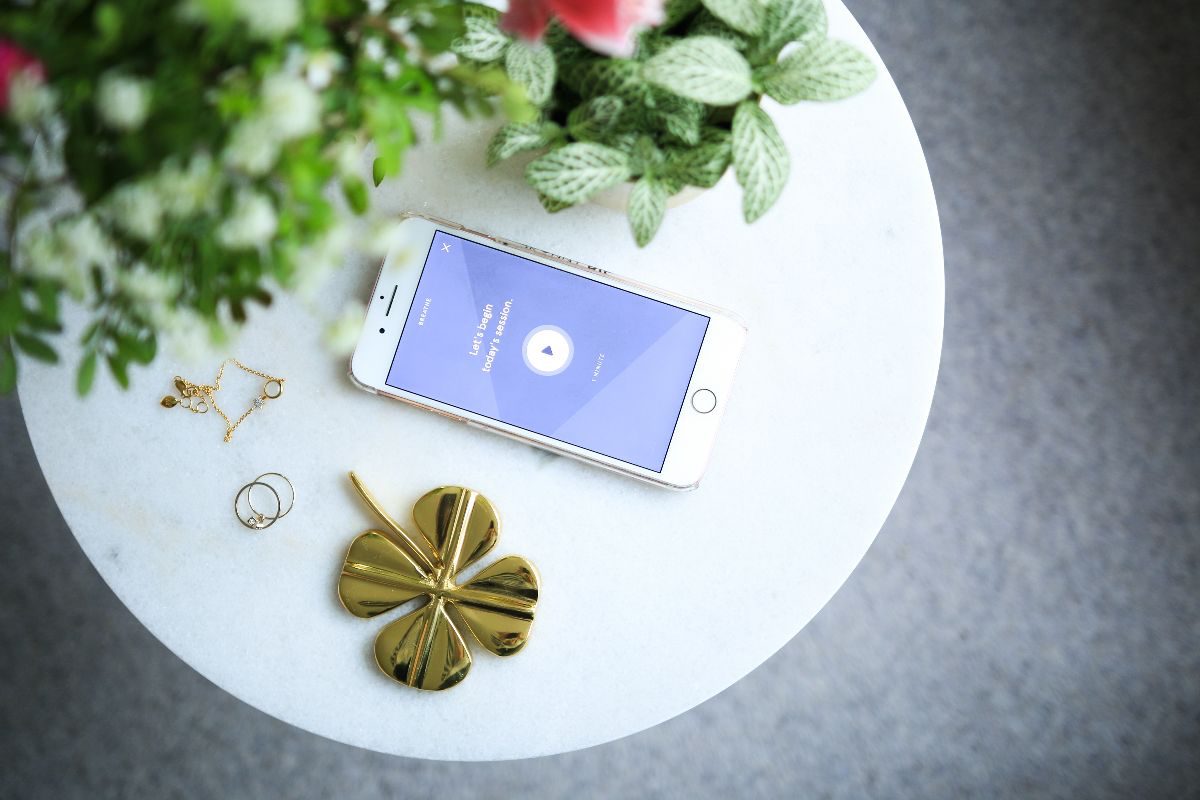 ---
~Write It Down~
---
For evenings when I've got a little too much going on in my head I like to grab a note book and write it down. It could literally mean writing down some bit's I've gotta grab at the shop tomorrow, or a note to call someone, but somehow writing it down and shutting the book means I can let go of the thought and get back to doing all of the nothing-ness! I usually keep a little note book on my bedside table just so it's super easy to grab!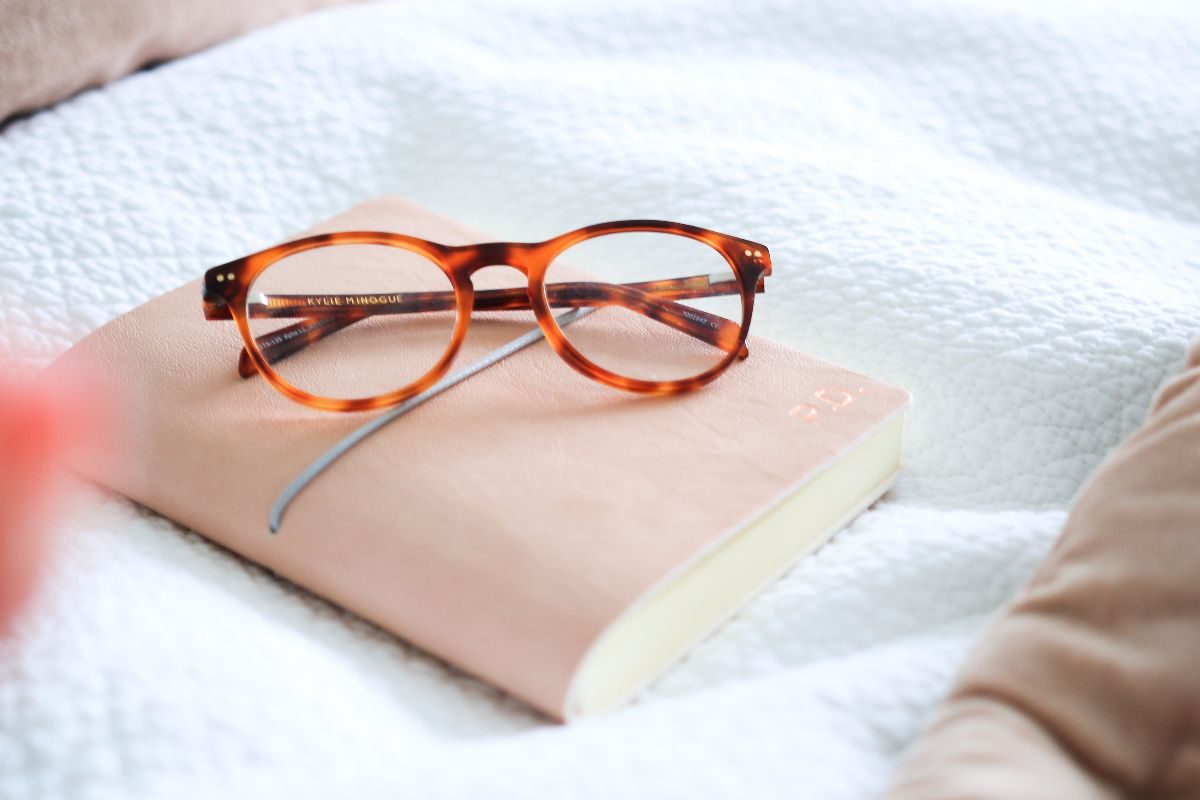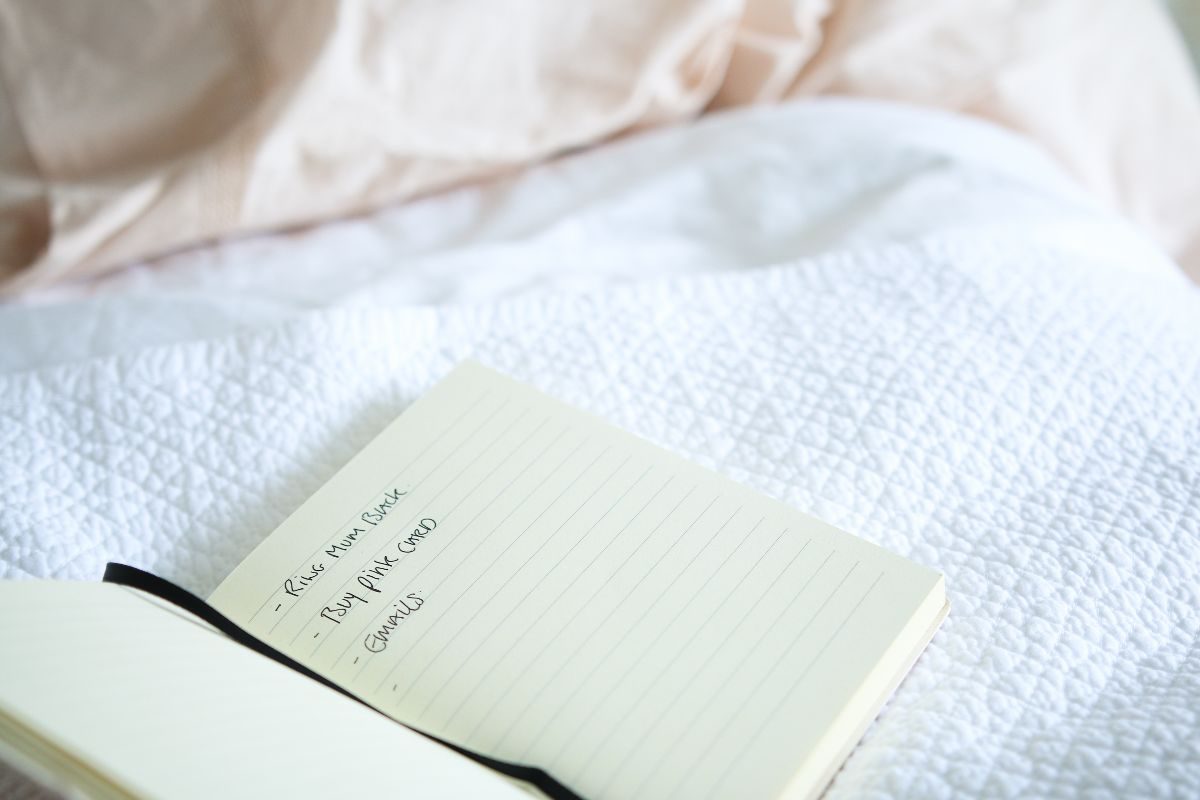 ---
What do you do to wind down? What's your fave evening self-care ritual?
---