I feel like I'm literally waiting for summer to come this year…especially after last weekend and the lush burst of sun that we had on Sunday – I'm totally and utterly ready for the beaut weather to stay now (plz). Like I've said a hundred times before, I'm usually more of a winter person, but it's been the atmosphere alongside the sun that's been swaying me recently…everyone is just so friggin' happy. We spent last Sunday having a lil picnic in the park and were surrounded by people having the best time…BBQS at the ready and short shorts on, loving life. It was awesome.
Now although this is a recipe post…well kinda…it's going to have to be a bit of a chatty one as I only managed to snap a handful of photos before the lovely ice lollies were all melted away! Tip for future shooting…ice lollies DO NOT stay frozen in cooler bags….duhhhhh
When it comes to summer and ice cream//lollies 
I'm more of a solero over a melty chocolate magnum kinda girl, which leads me onto this recipe. Elderflower Ice Lollies – HELLO.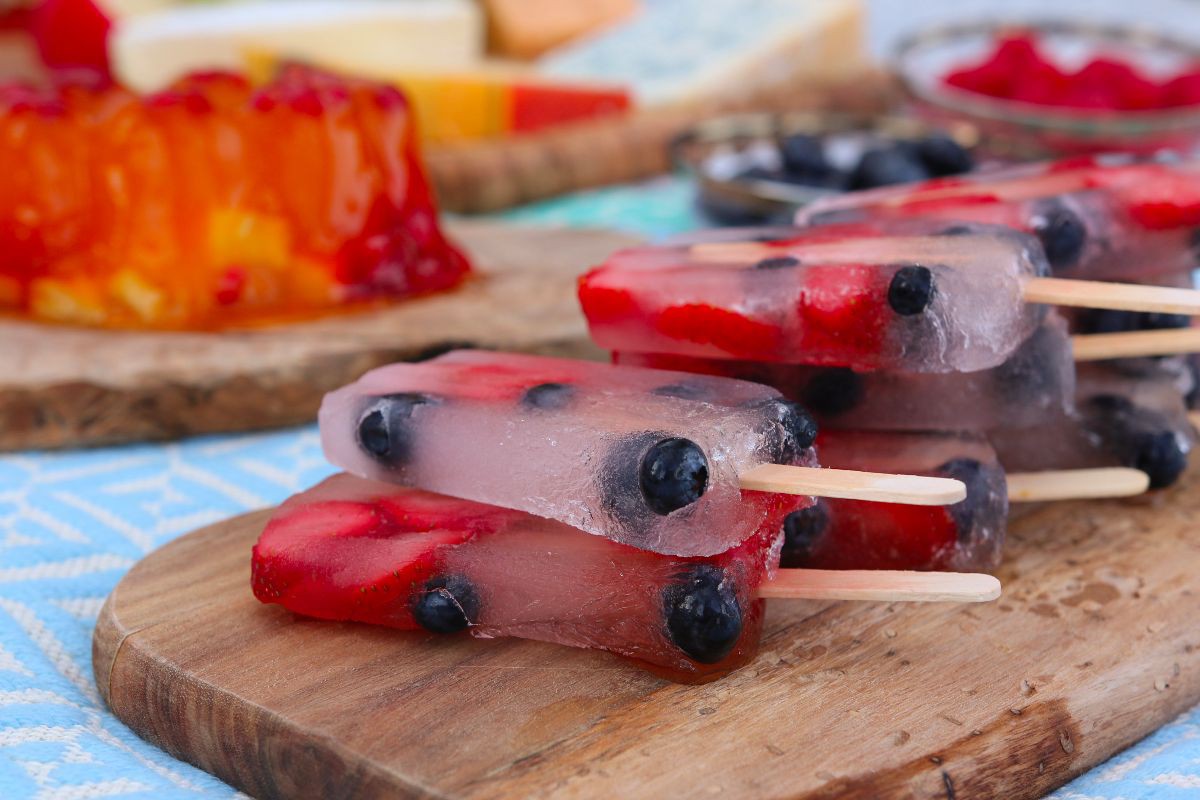 You will need:
Around half a bottle of Elderflower cordial

A packet of blueberries

A packet of strawberries
---
Let's do this:
Step one: Add your cordial to water (around half a jug full – you can always add more) you want it to be nice and strong, a lil stronger than you would usually make for a drink.
Step two: Slice your strawberries thinly and place in bowl alongside the blueberries.
Step three: Add a mixture of the fruits to each ice lolly tray.
Step four: Fill the tray with the Elderflower and mix the fruit around until you are happy with how they are sitting.
Step five: Pop the tray into the freezer over night for them to set!
AND…ENJOY!
These really are the easiest things to  make, and they taste AMAZING – I used this tray from Amazon and it worked a treat!

ALSO…If you're not into Elderflower then I'm sure they would taste just as good with blackcurrant or any kinda cordial that you love! Whats your fave summer lolly?