There's something so satisfying about creating a snazzy looking cocktail in your own front room… Now, although I'm really not a big drinker, finding new ways to make gin taste EVEN better than it already does has become one of my long term hobbies, and I have to say, today's recipe is one of my faves yet…
You know when you order a cocktail and it comes with egg whites and you're all like "wtf" and then you taste it and it turns out to be the best thing you've ever drank…. well. yeah. that. I have no idea why I've not tried this at home before, but now I have I'm gonna be doing it on the daily. Honestly, these are beaut (!!) I went for a dash of elderflower and a load of fruit to jazz it up a lil, but really you can go as simple or as crazy as you like, it's still gonna taste amazing!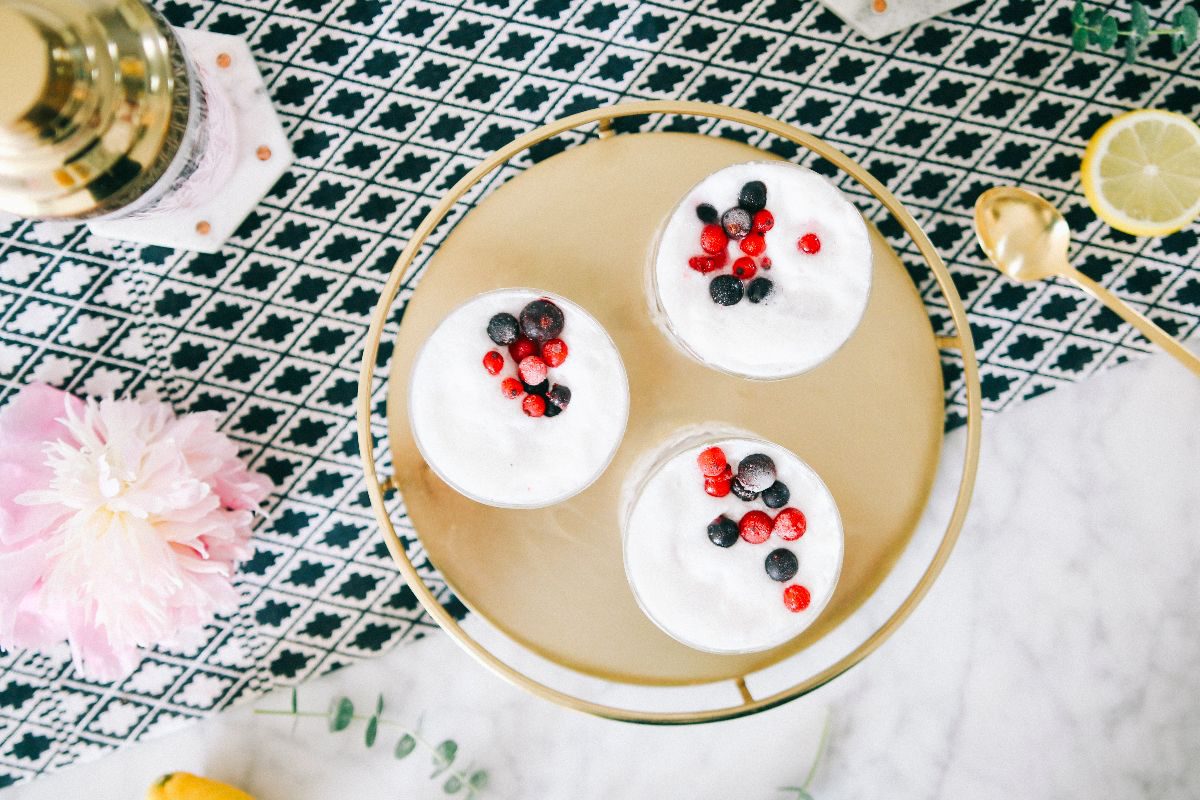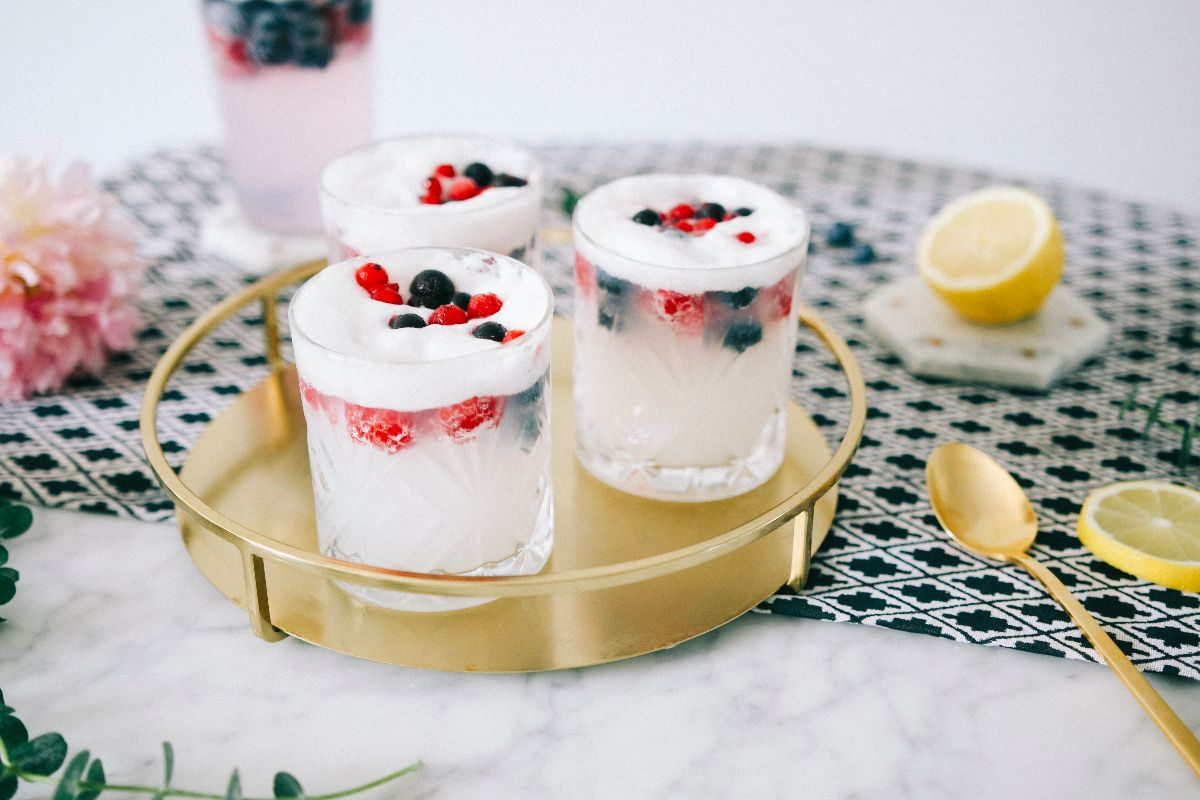 ---
-Let's Do This-
---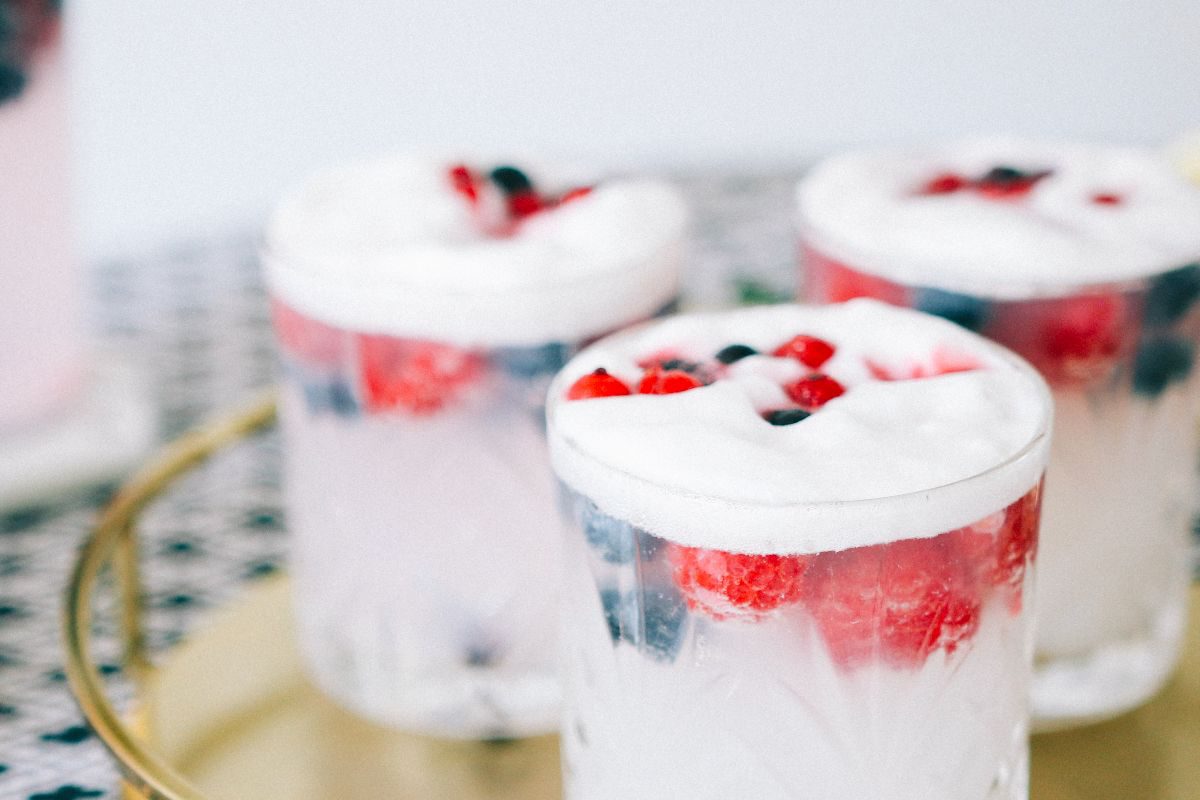 You will need:
A shot of gin.
Half a lemon juice.
A teaspoon of icing sugar.
One egg white.
Soda water.
Fruit to top things off.
A dash of elderflower.
Let's Get Making:
Now this is seriously easy… Pop the gin, lemon juice, icing sugar and egg white into your cocktail shaker and get shaking, (A LOT!) Strain into your glass with ice and then add your soda water and a dash of elderflower… YUM!
ALSO if ya fancy you add can loadsa fruit like I have to make things look a lil snazzier//taste even better!