Eggnog Cocktails!
Christmas = alllll the food and drink, and you all know just how much a love a good cocktail, so >ofcourse< HAD to share a recipe I've been loving at the moment. We all know Jamie Oliver is a wizz at, well, everything really…but his cocktail mix's are something else. I'd never properly tried Eggnog before, but after giving
these
a go, once, twice or three times, I can safely say I'm a huge fan! If you love all things creamy, christmassy and festive, then give these a go! This recipe serves eight, so is perfect if you've got guests coming over for a lil Christmas drinky !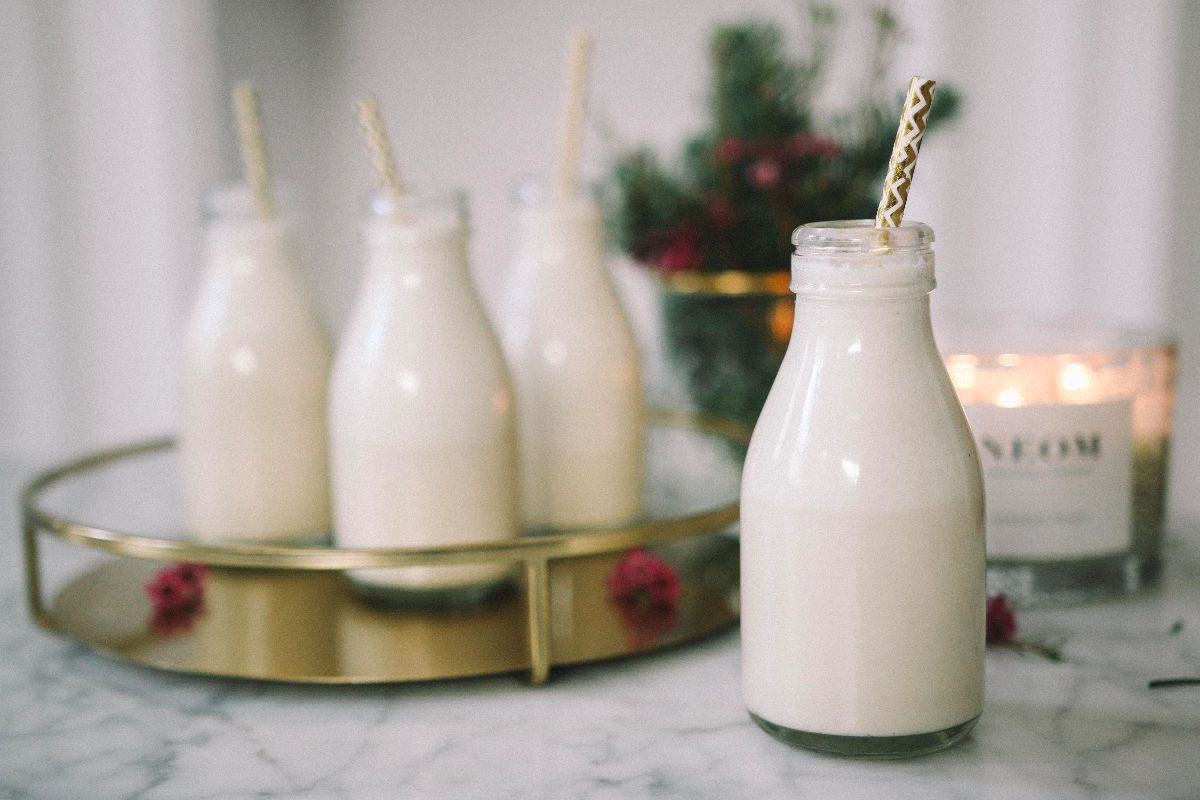 You will need:
1 cup of double cream.
3 cups of whole milk.
3 cinnamon sticks.
1 teaspoon of freshly grated nutmeg, plus a little more for garnish!
5 eggs, separated.
1 vanilla bean pod, split with the seeds removed.
2/3 cup of granulated sugar.
3/4 cup of Bacardi Dark Rum, or bourbon.
---
ALSO…can we just talk about just how cute these little glass  bottles are…TOOMUCH!
Let's do this:
Step one: In a saucepan, combine your milk, cinnamon, cream, vanilla bean,nutmeg,  and vanilla seeds. Bring to the boil over a medium heat, and then once boiling, remove from the heat and allow to steep.

Step two: In a large bowl beat your egg yolks and sugar until combined and thick ribbons stiff form when the whisk is lifted. Slowly whisk in your milk and mix until the mixture is lovely and smooth! Add your pick of bourbon or rum, and stir.

Step three: Refrigerate your mixture overnight – or for up to 3 days.

Step four: Before serving, beat the egg whites in a large bowl until soft peaks form. Gently fold into the eggnog until combined perfectly! Serve and garnish with your left over freshly grated nutmeg and ENJOY!