How do you like your eggs in the morrrrning?? I like mine in a cute lil jar alongside toast, olive oil and, of course, a pinch of salt and pepper…Sounds WAY too easy, right? Well, it really is. A few weeks back when we were in Mykonos one of the options on the breakfast menu was 'eggs & soldiers' … but with a twist. I, of course, had to give it a go and have been obsessed ever since. If you love dippy eggs, then you will love, love, love this.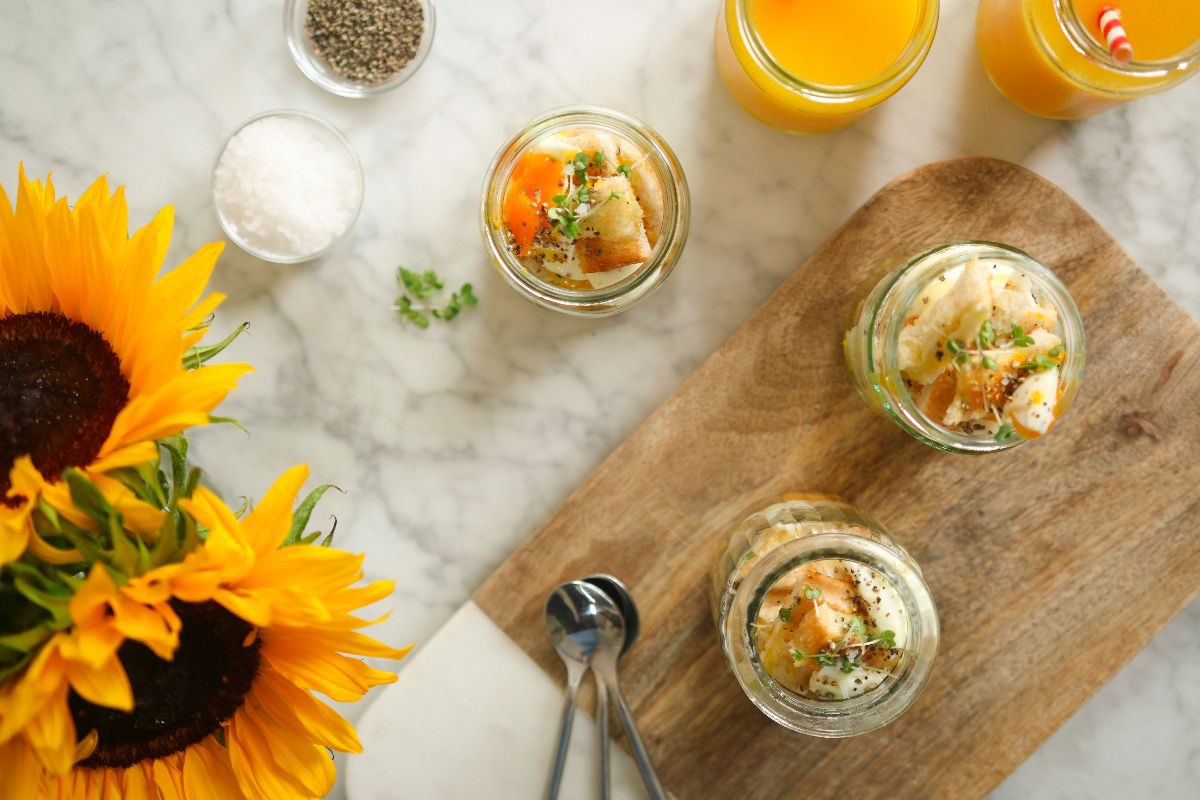 They're just the cutest little brekkie idea if you've got friends staying, and seriously take no time at all to make! Give them a go and let me know whatcha think!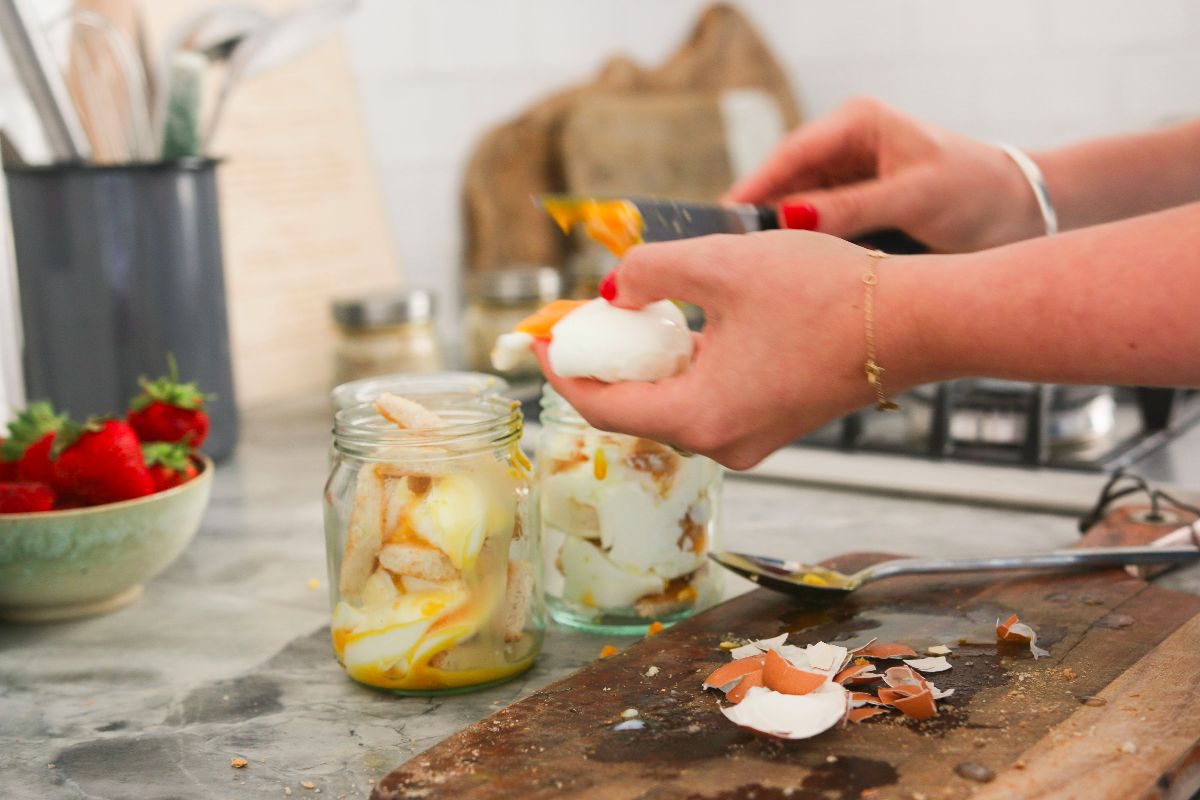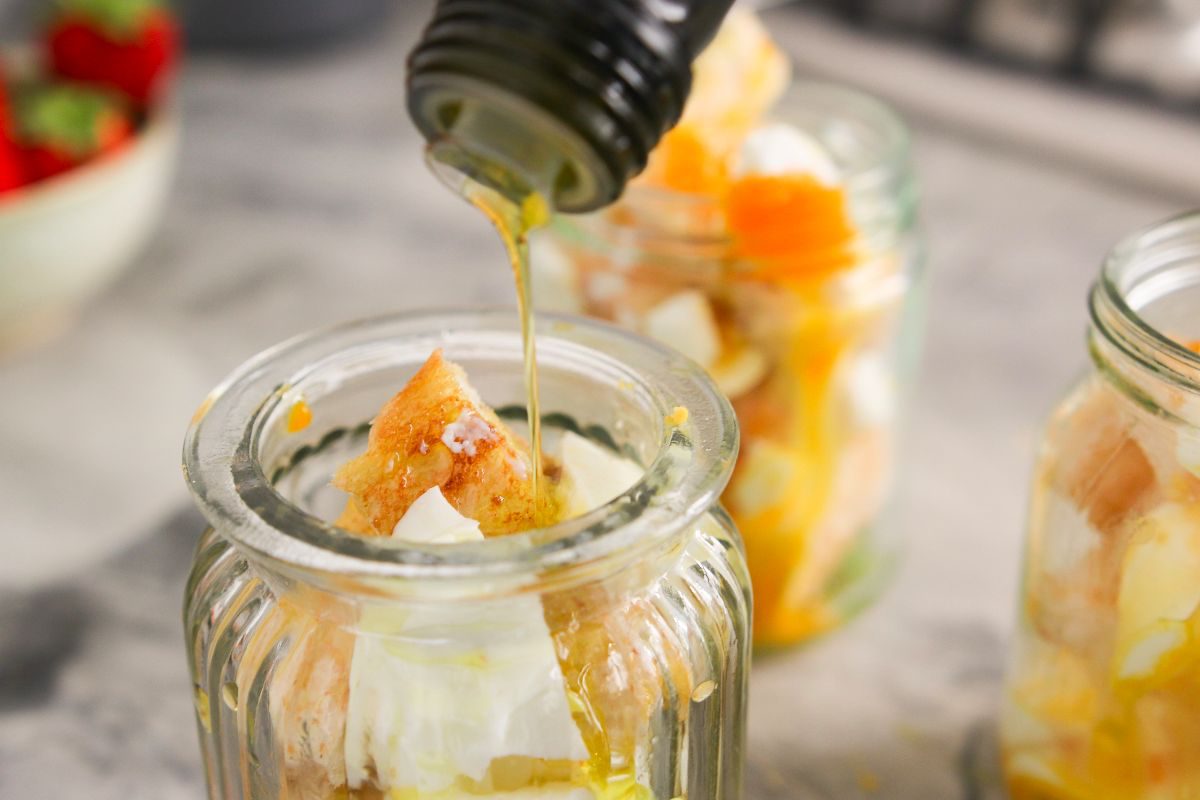 Per Jar, you will need:
2 eggs.

Once slice of toast.
A dash of olive oil.
A pinch of salt and pepper.
---
Let's do this:
Step one: Pop your eggs into kettle boiled water for 6-7 minutes depending on how runny you like them. Whist boiling, place your bread in the toaster until a lil golden. 
Step two: Peel your eggs and take your toast from the toaster.
Step three: Cut your eggs into slices and then layer the toast and egg in the jars – it doesn't have to be neat…I kinda like the messy look…as you can see.
Step four: Pour your oil and sprinkle your salt and pepper on top and then carefully give the jar a little mix around!
YUM!