As you probably know by now, I'm not great when it comes to outfit posts. I'm really fussy with my clothes, so when I love something, I end up wearing it over and over again….and therefore I'm not the best person to come to for variety! There is also the slight issue that 99 percent of  my wardrobe consists of stripy tee's which doesn't make for the most exciting of outfit posts…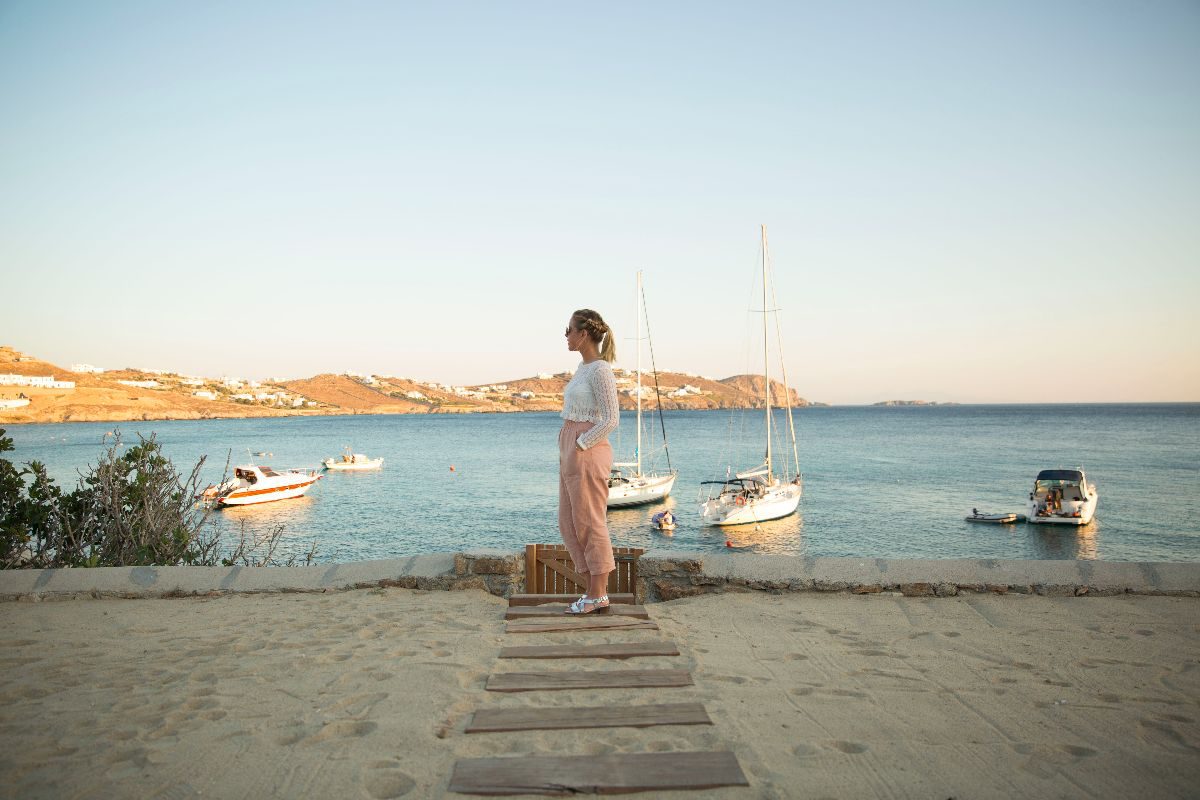 ANYWAY… the one time of year where I do mix things up from my usual black, grey and white wardrobe is when we go away. There's something about being somewhere new that gives me allll the confidence to wear things I usually wouldn't. It's funny because when I first bought these two pieces, I really wasn't convinced …but after having to stop myself wearing the outfit ~just one more time~ whilst away, I knew I had to take some snaps and share my love for them with you guys.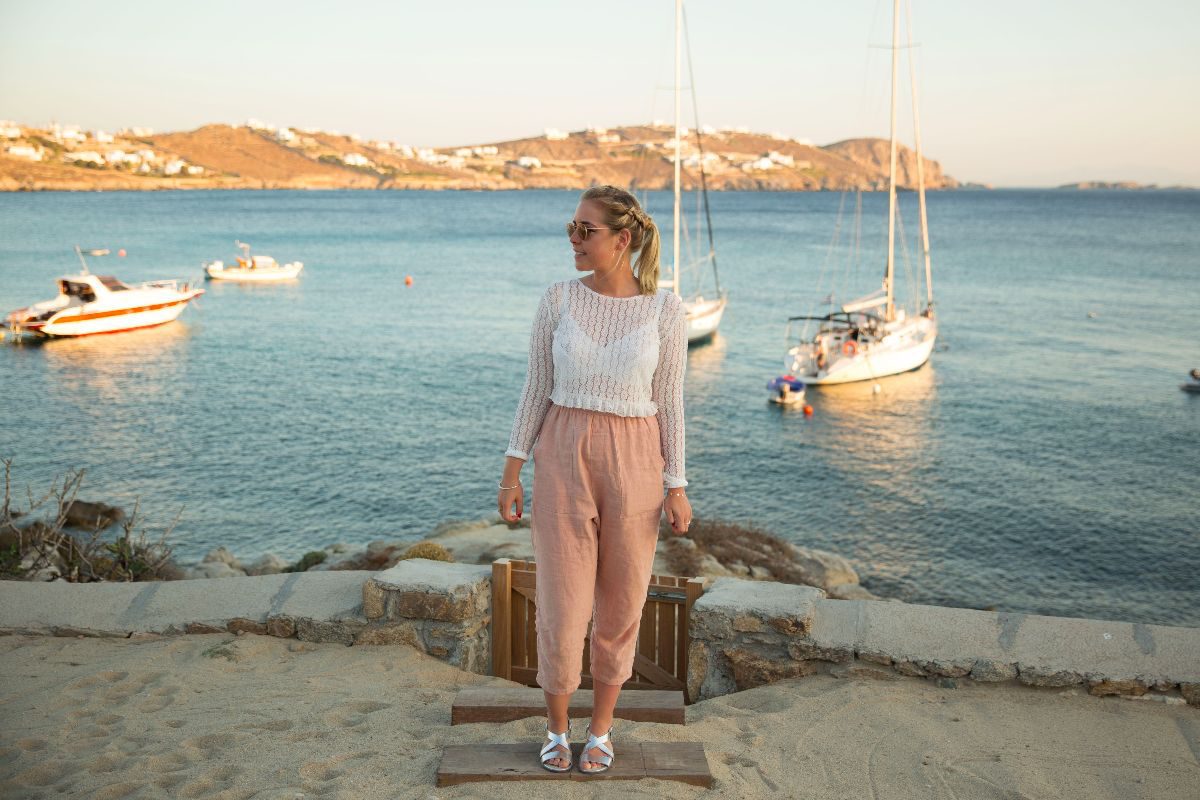 White crop
(£25):
This was one of those ASOS orders where you're like yeahhhh, I'lll give it a go…I can always send it back – you know when its either gonna be lushhh or absolutely hideous. WELL, it was lush and I'm well and truely obsessed. The material is lovely and light, a lil see through (SOZ about the BIG ol' white bra) but basically perfect for holidaying and since I've been back, I've been popping it under my dungarees which has worked like a dream. This ones super low in stock now which is sadddd but hopefully they will get some more in stock soon, and I'll link a few similar styles which I've been gushing over too!
Dusty casual trousers
(£32):
Although these may seem like the most basic trousers everrrr, to me these were a riskkkkaayyy purchase, I'm awful when it comes to wearing colour, especially on my bottom half…so the fact that I love these so bloody much is a miracle – they aren't black skinny jeans…HURRAH! They're super high waisted (vvv flattering) and are lovely and light to wear, and cut just at the right point. Just glorious.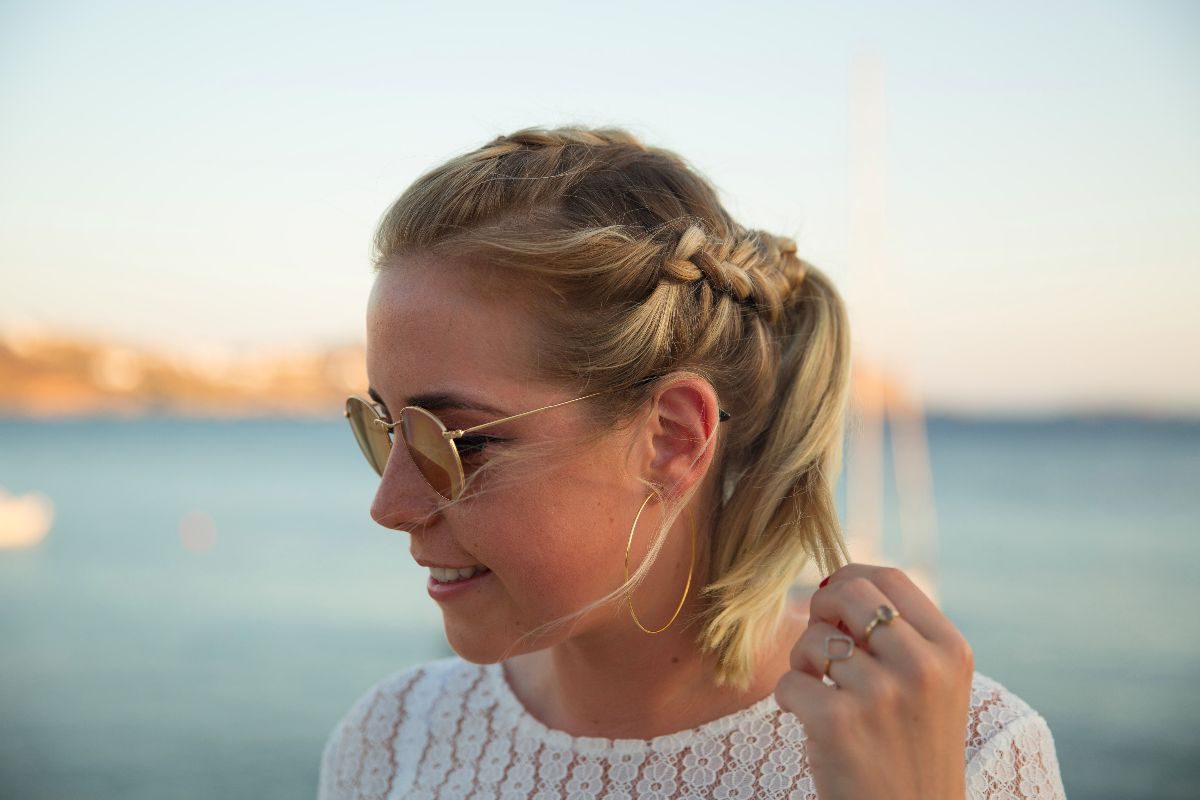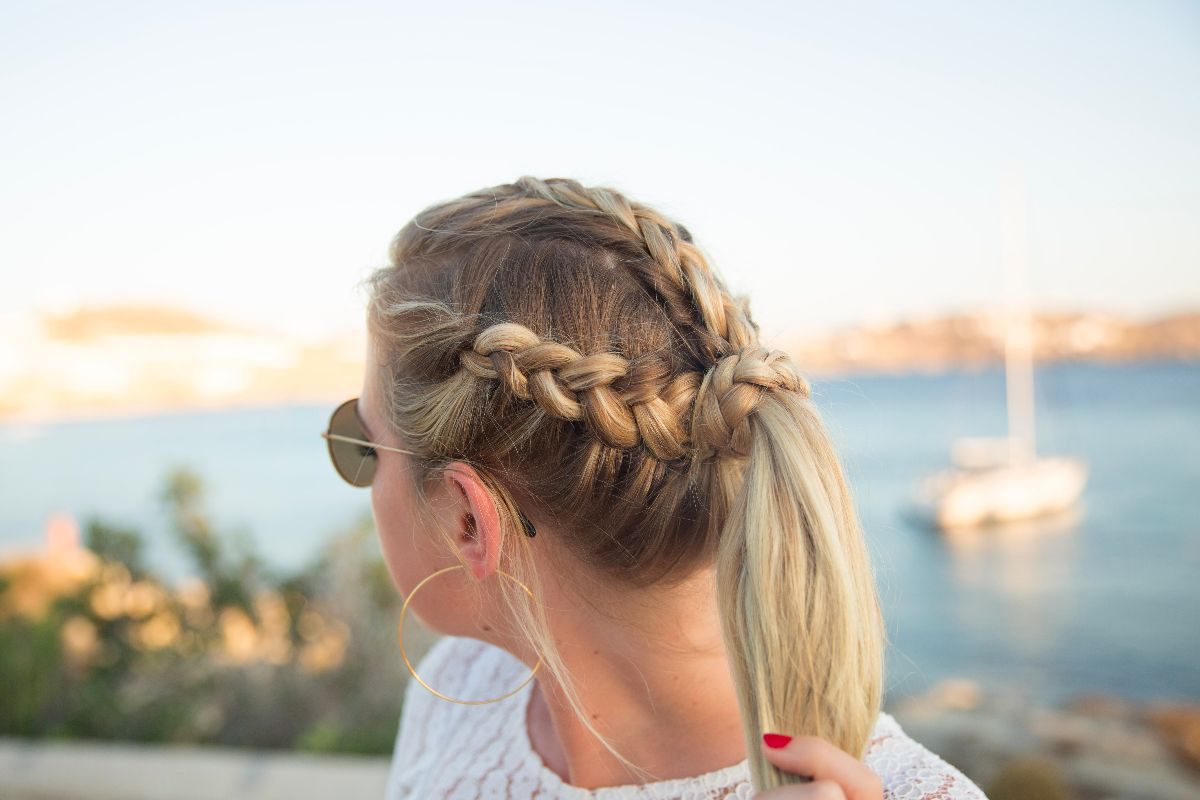 For me to buy a pair of sunnies I have to love them, like really, really love them. I'm all about finding the right pair, rather than buying for the sake of it. I've seen this round style all over the place, but it was only when I realised you could get them in ROSE GOLD and pink tinted, that I knew I had to ~treat myself ~. It's safe to say they were totally worth the splash out as I've worn them nearly every day since *heart eyes emoji*  
Heart bracelet (£28) – on sale now!!! :
You know by now that I love a big 'ol pair of hoops and these accessories ones are my new fave. Another piece that's kinda new and has been practically glued to me is this teeny gold heart bracelet from Recreational Creations. It took weeks to arrive, but was so totally worth the wait!