Christmas Day Brekkie
                                                                      Firstly….
MERRY CHRISTMAS!! 
I actually ~can't believe ~ that I'm typing this…it has really come around so SO quickly! So, seeing as it's Christmas day and all that, I thought why not share a v simple, v cute, little way to start your morning off…nothing fancy, just adding a touch of Christmas joy to to a super lovely brekkie!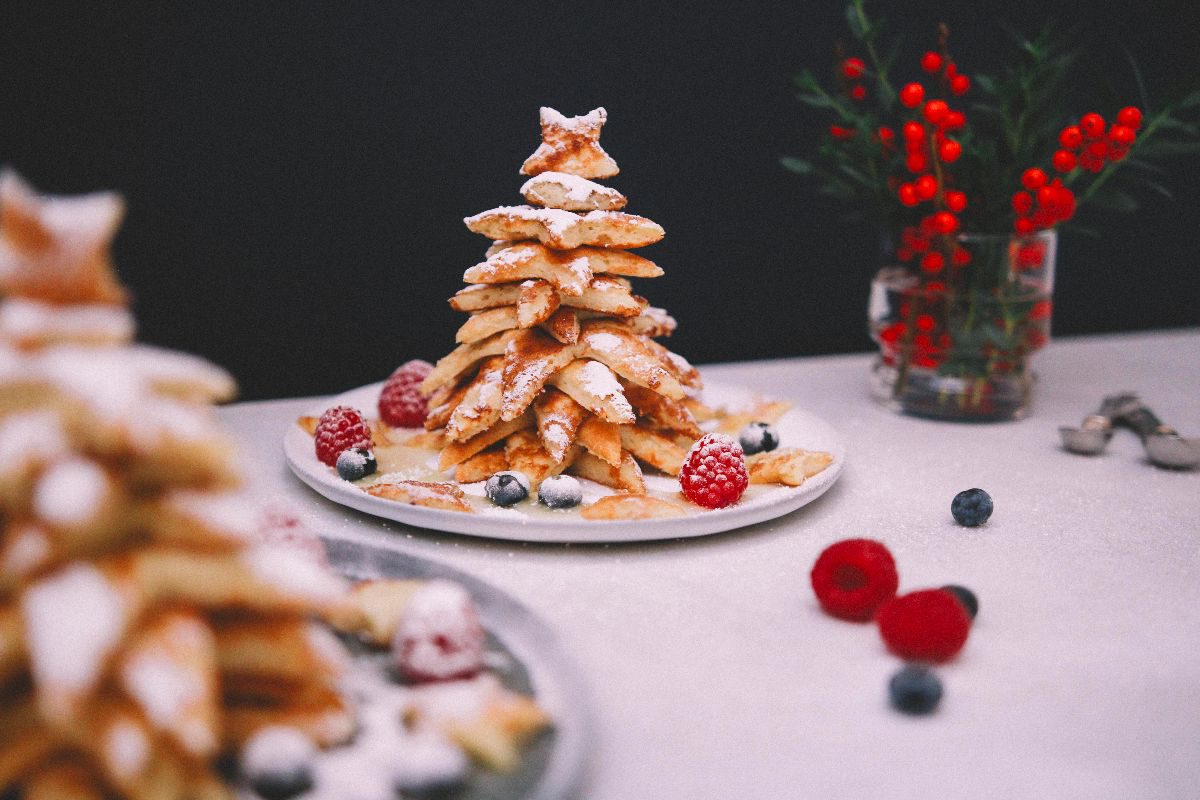 Our Christmas breakfast is usually almost as good as our Christmas dinner…okay, okay, so not quite 
almost
as good but, you know, it's still friggin' awesome! Food on Christmas day is kinda like you've given each meal an upgrade by 1000% …. We usually have a brekkie full of everyones favourites – from blinis to croissants and a 'lil pork pie for my Dad, we have a bitta everything!
Last year I made Christmas tree biscuits, so this year I thought, WHY (!?) not Christmas tree pancakes…!! They're SO friggin easy to make and make breakfast feel just that tad more special…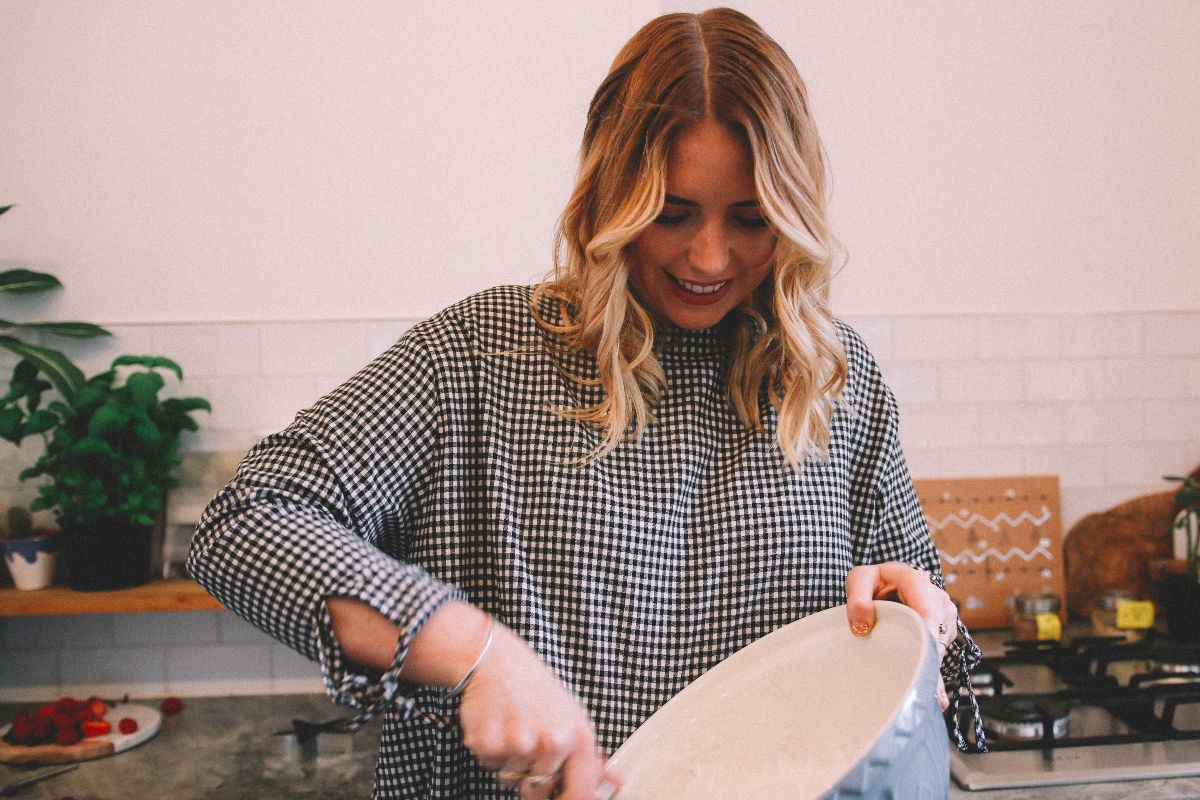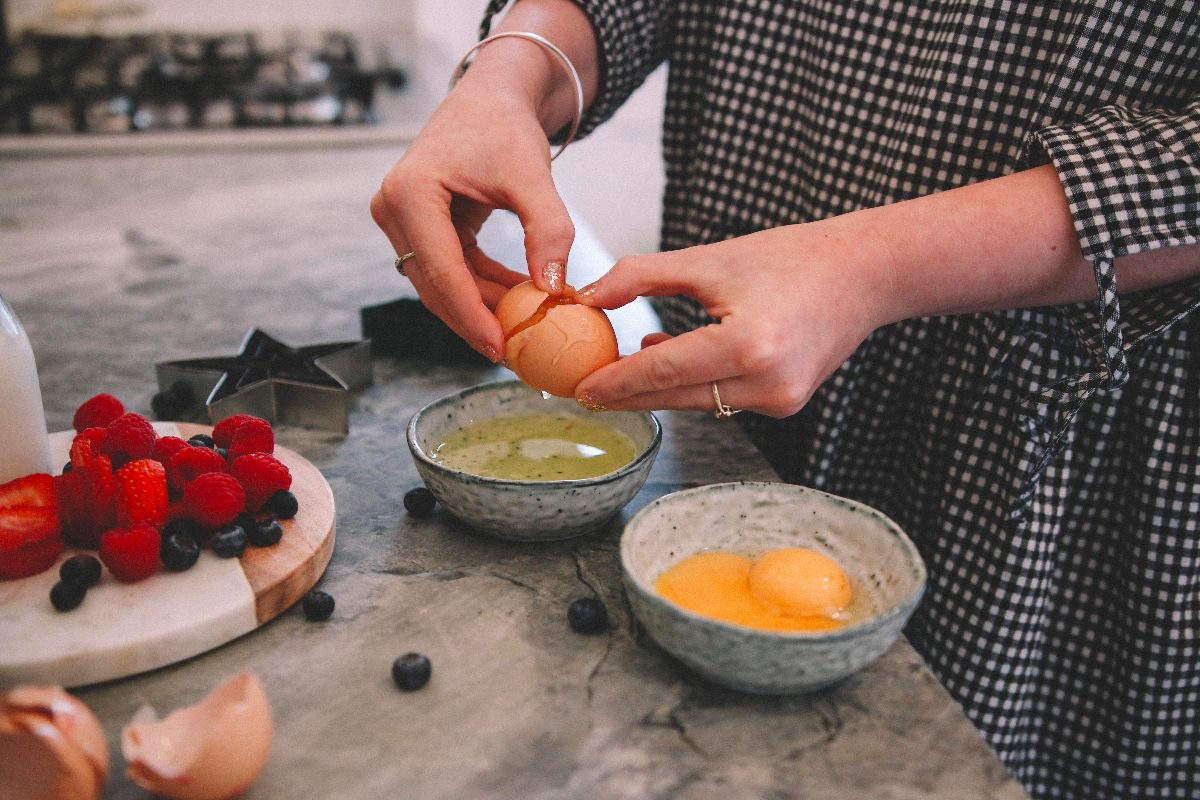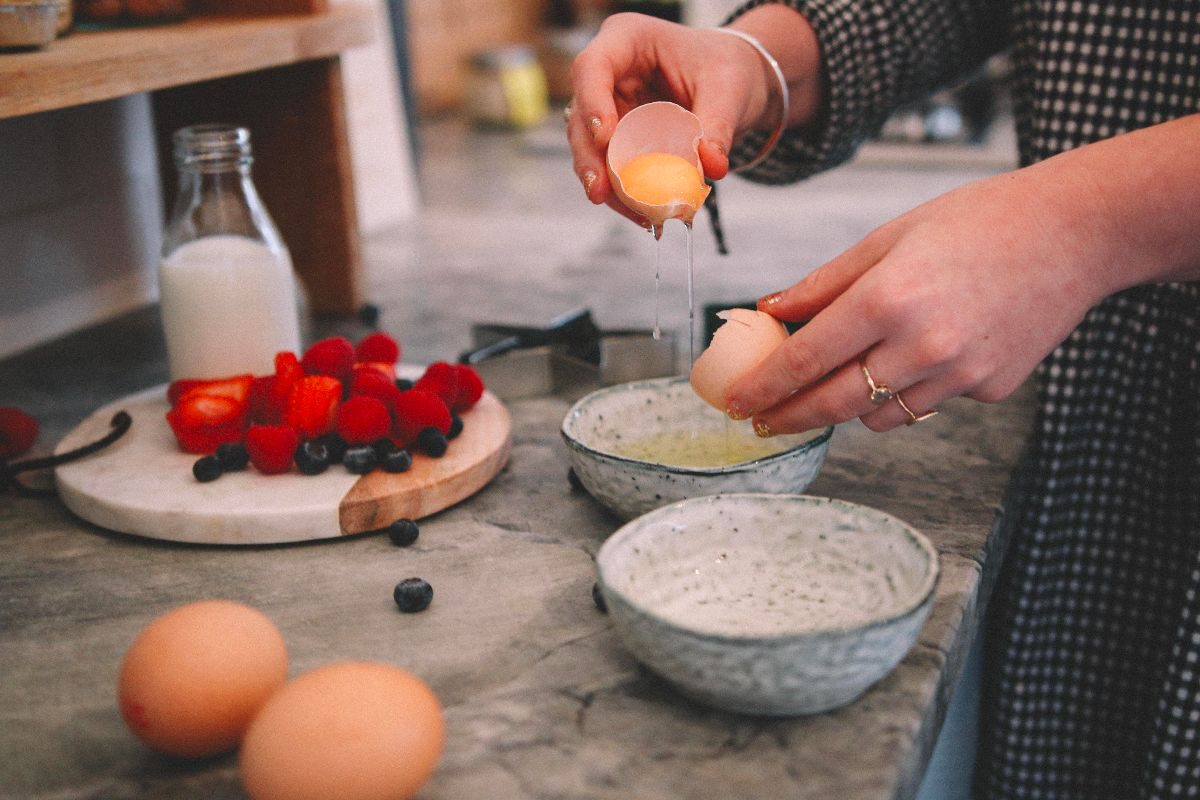 You will need:
3 large free-range eggs.

115g of plain flour.

1 heaped teaspoon of baking powder.

140 ml milk.

Three star cookie cutters-  large, medium & small.
---
Let's do this:
Step one: Separate your eggs, putting the whites into one bowl and the yolks into another.
Step two: Add your flour, milk and baking powder to the yolks and mix to create a  smooth batter.
Step three: Whisk the whites with a pinch of sea salt until they start to form stiff peaks…then fold into your batter – it's now ready to use!
Step four: Heat a non-stick frying pan over a medium heat, then pour some of your batter into the pan and cook for literally a couple of minutes or until they start to look all golden and lovely!
Step five: Remove from the heat and grab your cookie cutters. Press into the pancake, making sure the shape neatly comes away from the pancake!
Step six: Keep on cutting until you've got a whole load of different sized stars…and then plate up with your favourite fruits, honey, yoghurt…whatever you fancy, it's Christmas so go wild! 

YUMmMYUMyummmYUMMMM!!!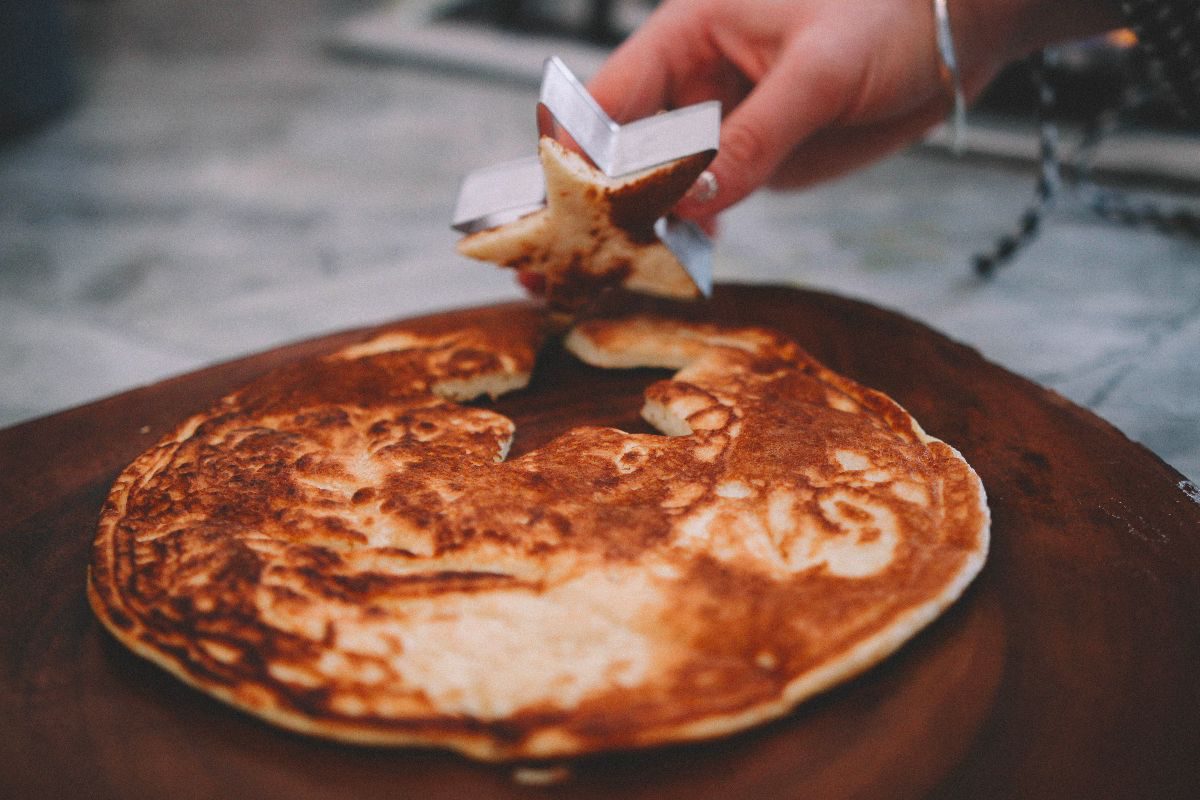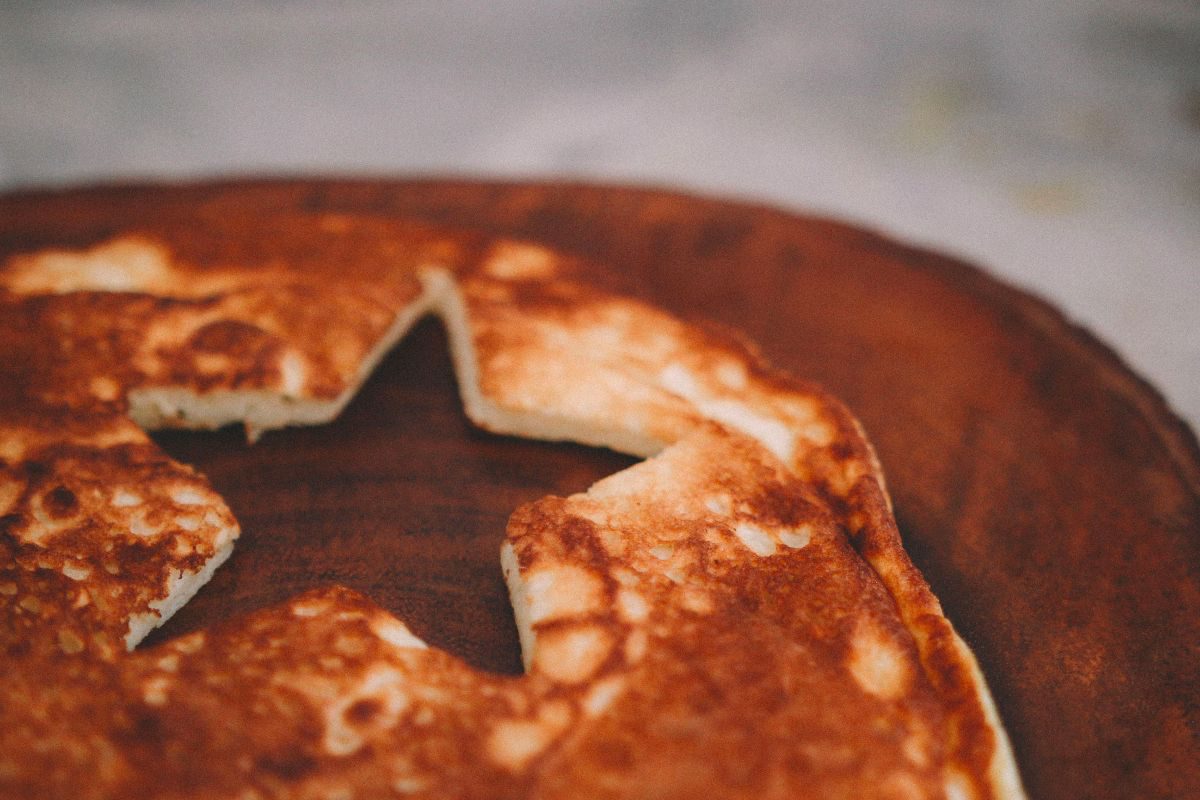 Now mine may look a little droopy (WAY too much honey…but yum) and have an esq of Pinterest 'fail', BUT they were lush…Jamie's pancake recipe never does me wrong, even when turned into trees…Let me know if you give them a go (Christmas or not) …. grab your fave cookie cutters and BAM, there you have it, the cutest pancakes ever!