As you can probably tell by now I'm a huge fan of chocolate, especially dark chocolate. My latest obsession is chocolate rice cakes…I always buy these from the supermarket, but every time think to myself "I could make these, why am I buying them…they're totally over priced!" and then still do, because they taste so good. WELL not anymore, as over the past few weeks I've been making my own and I'm loving them. So if you fancy making a quick, healthy and oh so chocolatey snack, give these a go!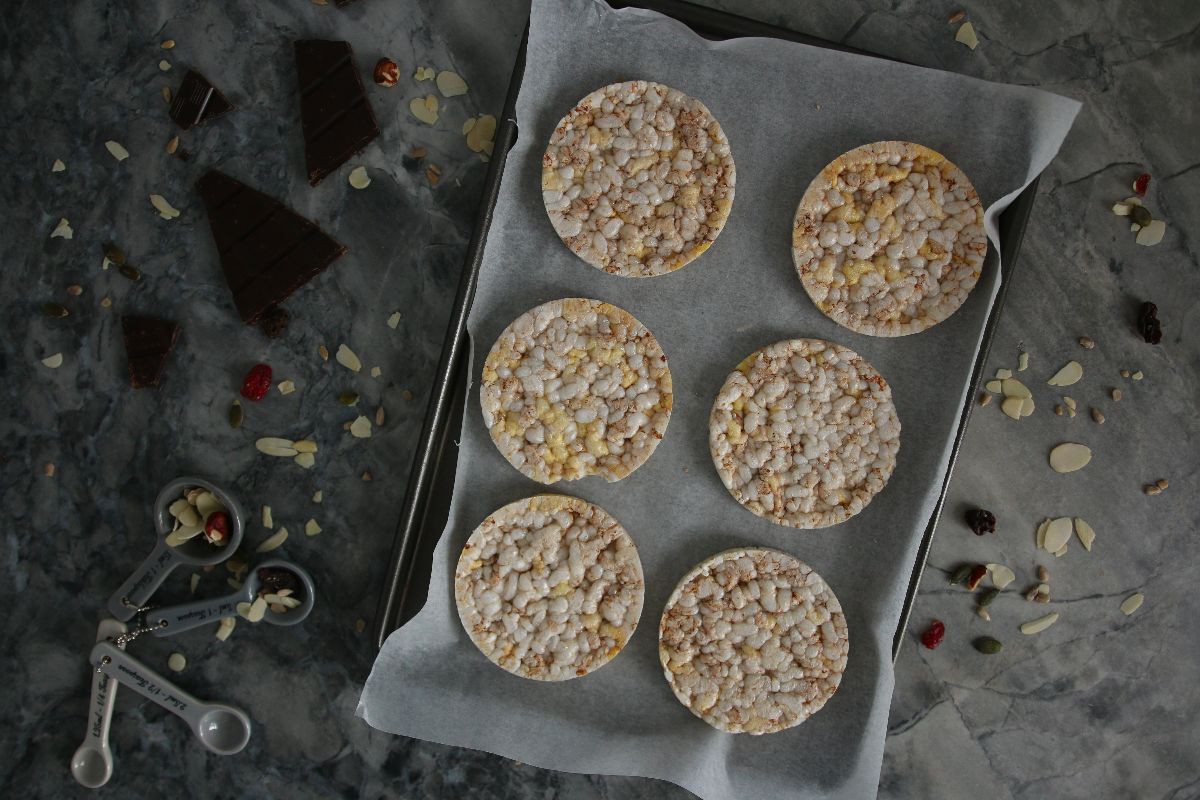 You will need:
– A bar of chocolate of your choice (I love using dark chocolate).
– A pack of plain rice cakes.
– A mixed bag of fruit and nuts of your choice.
---
Let's do this:
Step one: Place your rice cakes onto a tray covered with baking paper.
Step two: Break or cut the chocolate into small pieces and place into a heatproof bowl.
Step three: Stir the chocolate over a pan of barely simmering water, and allow it to melt.  Keep stirring occasionally.
Step four : Once melted, take a spoon and pour the chocolate onto each rice cake separately, making sure it is spread evenly.
Step five: Whilst the chocolate is still warm on the rice cake, sprinkle your fruit and nut selection on top so that they sink into the chocolate.
Step: Leave on the side for ten minutes until cool, and then enjoy!