As you can probably tell from past posts I'm no baker, baking really isn't my "thing"…the only issue is I REALLY enjoy it, so over and over again I try to create something beautiful and it turns into a Pinterest fail. I'm way too impatient and I don't like following a specific recipe…I'm more of a "chuck in a handful" kinda person, but there's always been this one thing I've have had such an urge to bake…A HUGE cake, you know like the ones you think of when you picture a classic sponge…yeah, one of those bad boys! So, a couple of weeks ago I gave it a go! NOW, by NO means is the cake picture perfect, it turned out to be teetering and vv clumsy, BUT you know what, it actually tasted good (really good!) and now I can tick that one off my baking list. If you fancy knowing how to make this mess of a tower, then carry on reading! What's your favourite thing to bake? What tips can ya give me?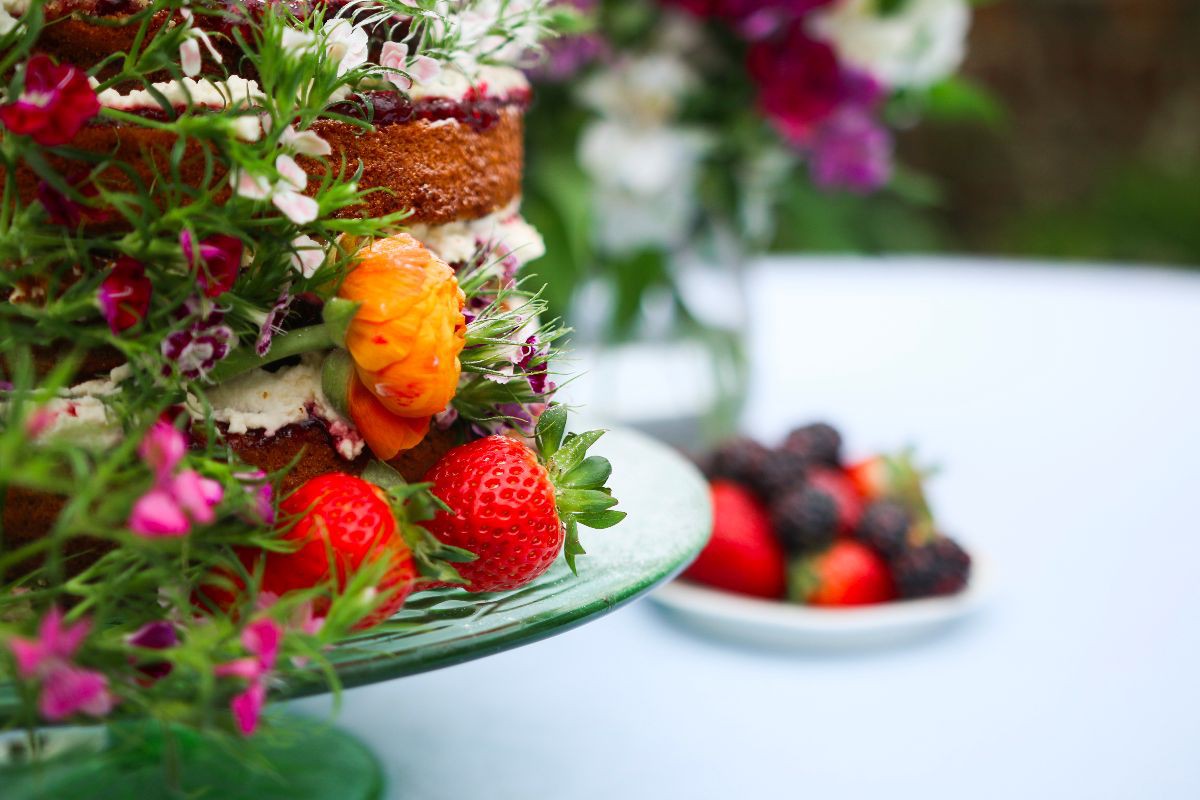 125g caster sugar
125g butter or margarine, softened
2  eggs
125g of self raising flour
Now, when my mum and I started baking this cake we really had no idea what we were doing. We followed this BBC recipe for a simple sponge and ended up making one batch at a time and filling each tin, we had to make around SEVEN batches to make the cake this size…and I know, right….that's A LOTTA cake! The tins we used were 26cm, 22cm, and 18cm. This worked really well but the larger size did need around an hour in the oven, so keep that in mind!
~ I'm gonna be giving the recipe from the site which is for a simple 18cm tin double layered cake~
[begin-text-2] 
Let's do this:
Step one: Let's start by heating the oven to 180 degrees.
Step two: Line your cake tins with baking parchment//butter them up!
Step three: Using an electric hand mixer cream the sugar and butter together, then beat in the eggs.
Step four: Sift over the flour and then fold it in using a large spoon.
Step five: The mixture should be of a dropping consistency…if not, add a little milk.
Step six: Then divide the mixture between the cake tins and gently spread out with a spatula, making sure all is even!
Step seven: Bake for 20-25 minutes…you can use the good old skewer trick to check if it's cooked – the skewer should come out of the cake totally clean. Allow to stand for around 5 minutes and then pop onto a wire rack to cool. Remember I used different tin sizes, and vv big ones at that… therefore my cooking time altered to much longer – this guide is for two 18cm tins.
Step eight:Sandwich the cakes together with your chosen jam and whipped cream….MMmmmm.