A couple of years ago my friend Poppy bought me a Beauty Box subscription for Christmas, and since then I've been hooked on the idea of  a little monthly box of goodness arriving at your door. SOOO I thought I'd give you a little peak into this months BirchBox subscription. This month the little box of lushness has teamed up with Skinny Dip who are all things glitter, colour and accessories. I mean come on, the box design in itself is lust worthy!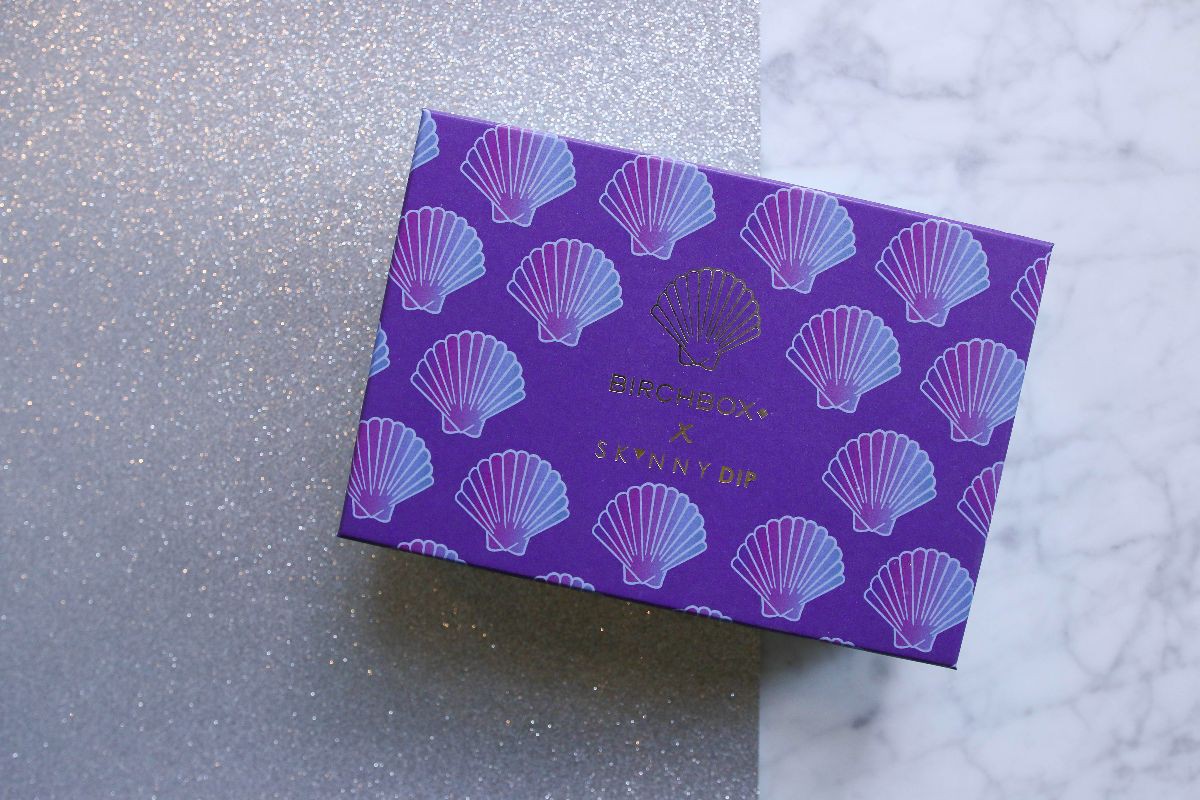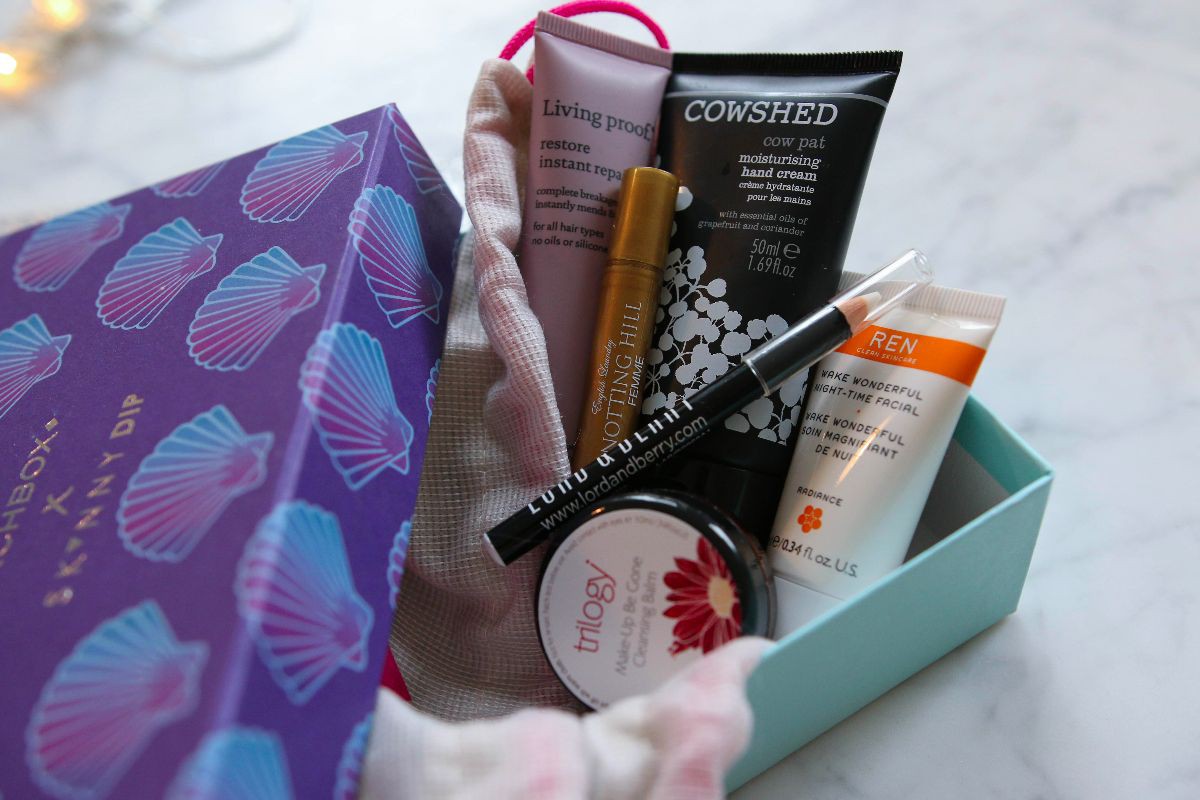 So, let's get to the products. What I love about this box is the fact that you're covering all areas, from hair care, to skin, to a little spritz of a new perfume, you've got it all. Not to mention the fact that the brands are great, which gives you the opportunity to try something out before making the decision to purchase the full size.
The box is £10 a month, plus postage, which is really reasonable for the amount of product you get given! I honestly think this is such a perfect birthday/Christmas/gift idea…the gift that keeps on giving!
I can't wait to give everything a go!
This months picks were:
1. REN – Wake wonderful night time facial
2. Cowshed – Cow pat hand cream
3. Living Proof – Restore instant repair hair
4. Trilogy – Make up be gone cleansing balm
5. Lord & Berry – Neutral lip liner
6. English Laundry – Notting Hill Femme Eau de