I've always liked a good bar, whether it's a chocolate, nutty or health one, I love them. I'm forever scrolling the internet for food inspiration and a while ago I came across these bars on the Minimalist baker blog (which I absolutely  love), so I thought would give them a go. Well that was then and I seriously haven't stopped making them since. I actually usually double the recipe so that I can freeze a whole load of them and then eat them throughout the week. They're incredibly easy to throw together, yet so friggin tasty – two perfect combinations. The fun thing about this recipe is once you've got those core ingredients in, you can really play around with what you add! Right, let's get going…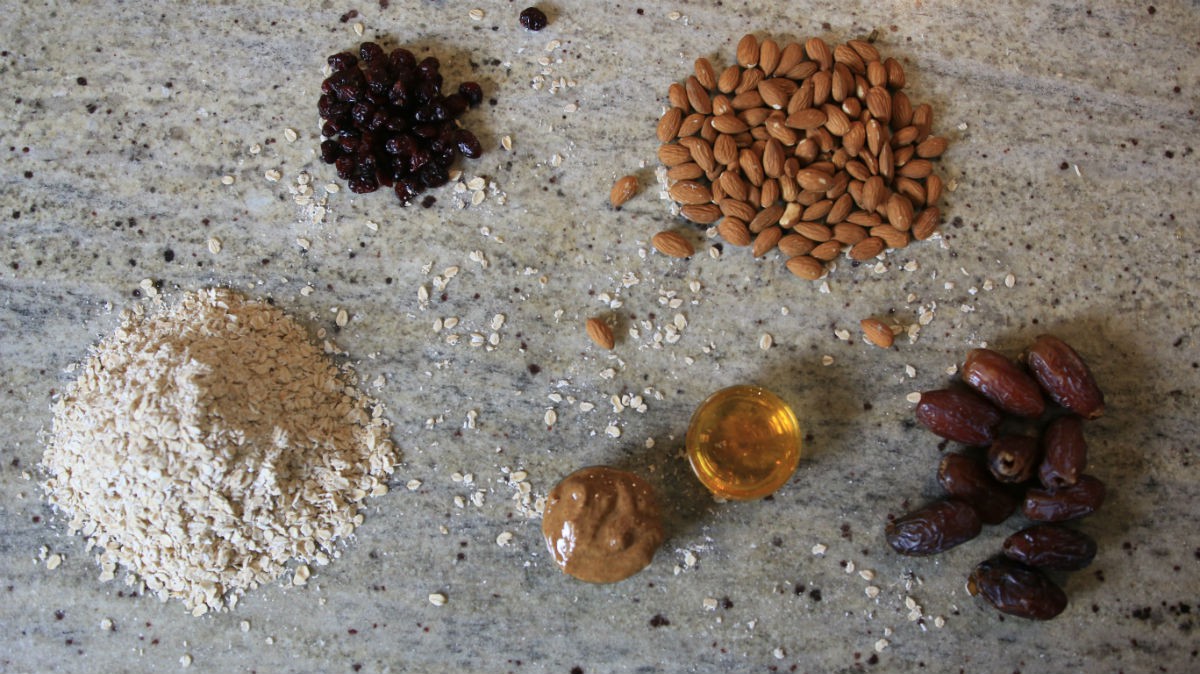 You will need:
1 cup of pitted dates (Medjool are my fav and work best)

1/4 cup honey
1/4 cup almond butter
1 cup roasted, chopped unsalted almonds
1 1/2 cups roasted, rolled oats
1 large handful of dried cranberries
---
Mixing things up:
Okay, so this is where you can get a bit creative with your choices. I usually go for unsalted almonds, but my mum has actually made the recipe with half almonds half pecans and that was equally as tasty. Likewise with the cranberries, this is just my preference but you could go with any kind of dried fruit. If you don't like honey or are vegan, why not switch things up and use agave syrup, and for everyone that is gluten, free swap the normal oats for gf ones!.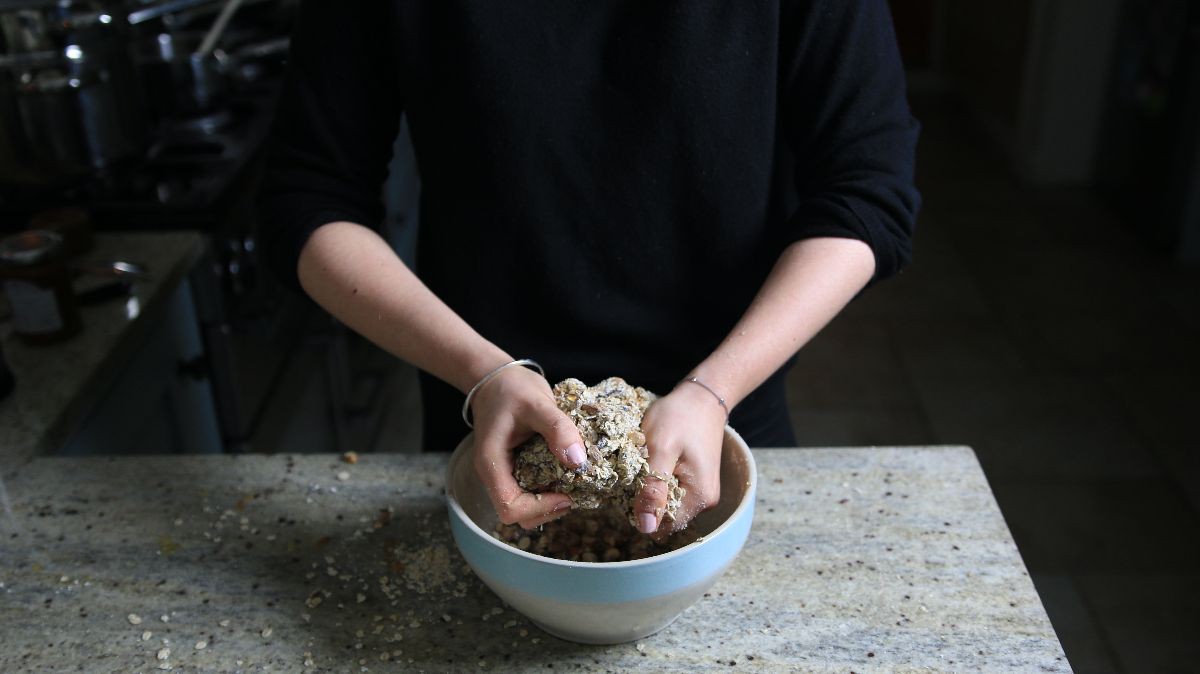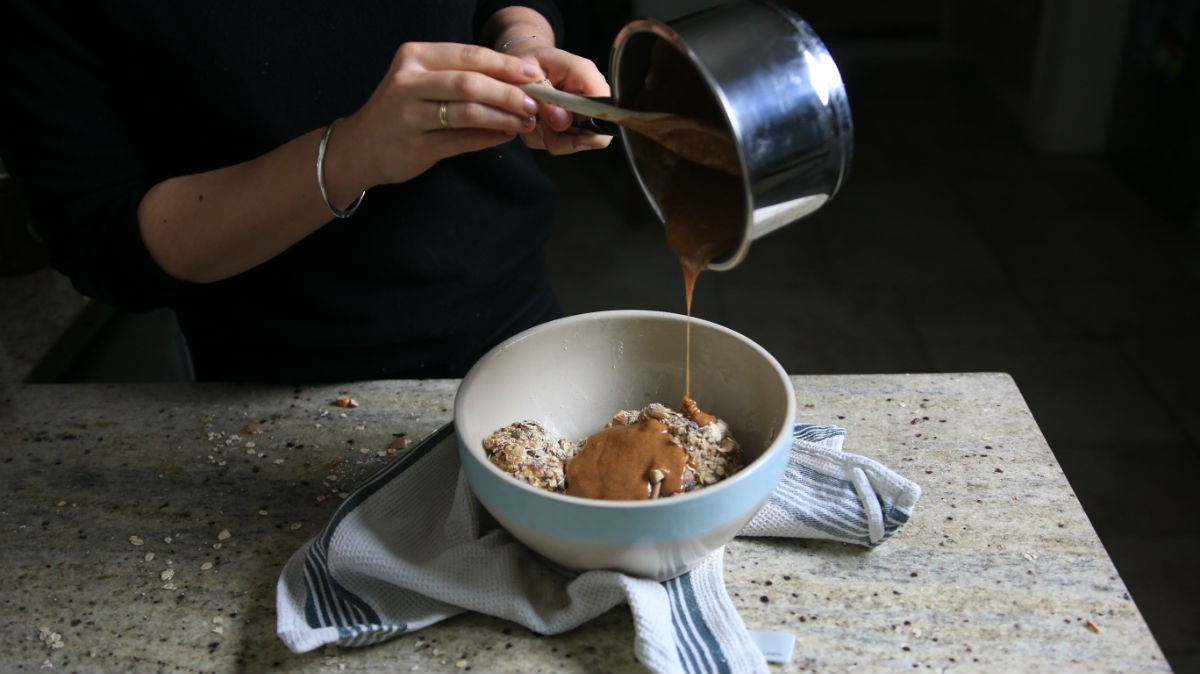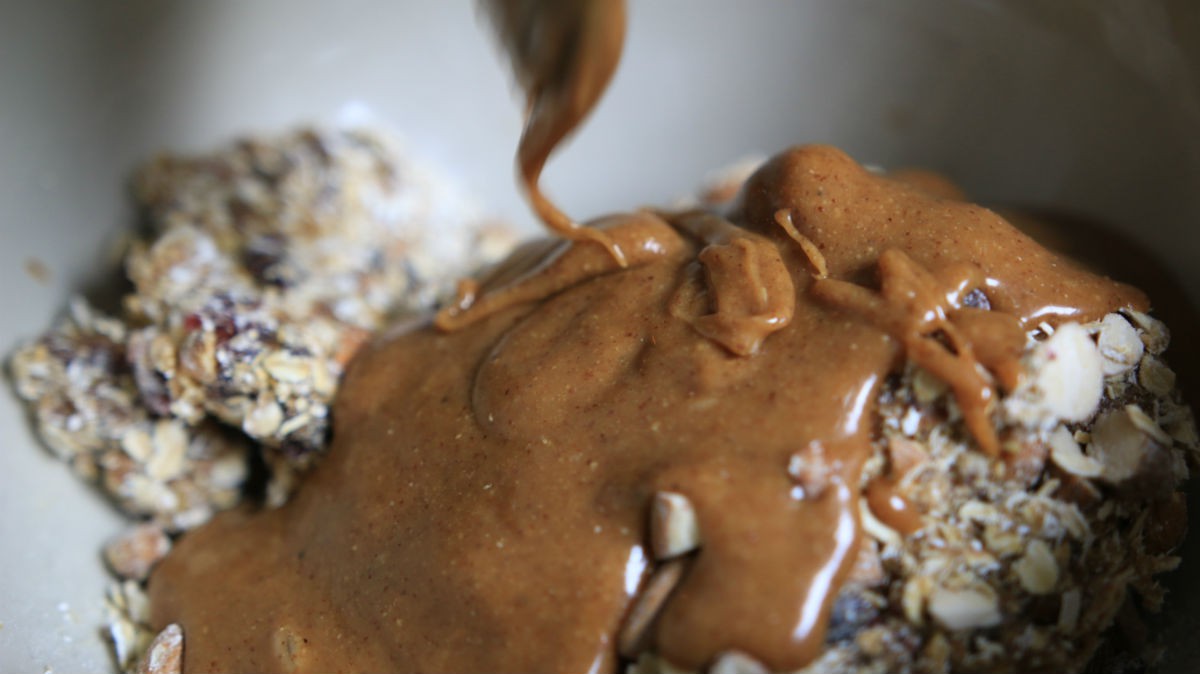 Lets do this:
Step one: Pop your dates into a food processor for around a minute, you want only small bits to be left so it kinda forms a dough that you could roll into a ball.
Step two: Toast your oats and almonds in a 180 degree oven for 10-ish minutes until they've got a golden top. This gives them extra flavour but you can also leave them raw – I just prefer them toasted!.
Step three: Put your oats, almonds, dates, and cranberries in a bowl and put them to one side.
Step four: Warm your honey and almond butter in a small saucepan over low heat. Then stir and pour over the nutty mixture and give it a good stir (I usually get messy and use my hands!).

Step five: Now, depending on how thick you want your bars, you can play around with your tin size, I usually go for an 8x8inch tin covered with cling film so they can be removed easily!. I prefer them quite thin and bar looking, but I have made them into chunkier small squares before.
Step six: Press down on your mixture in the tin until it is flattened and as even as you can make it.

Step seven: Pop them into the fridge and let them rest for 15 minutes.
Step eight: Remove the tin from the fridge and chop the mixture into 10 even bars (or as many as you want depending on size).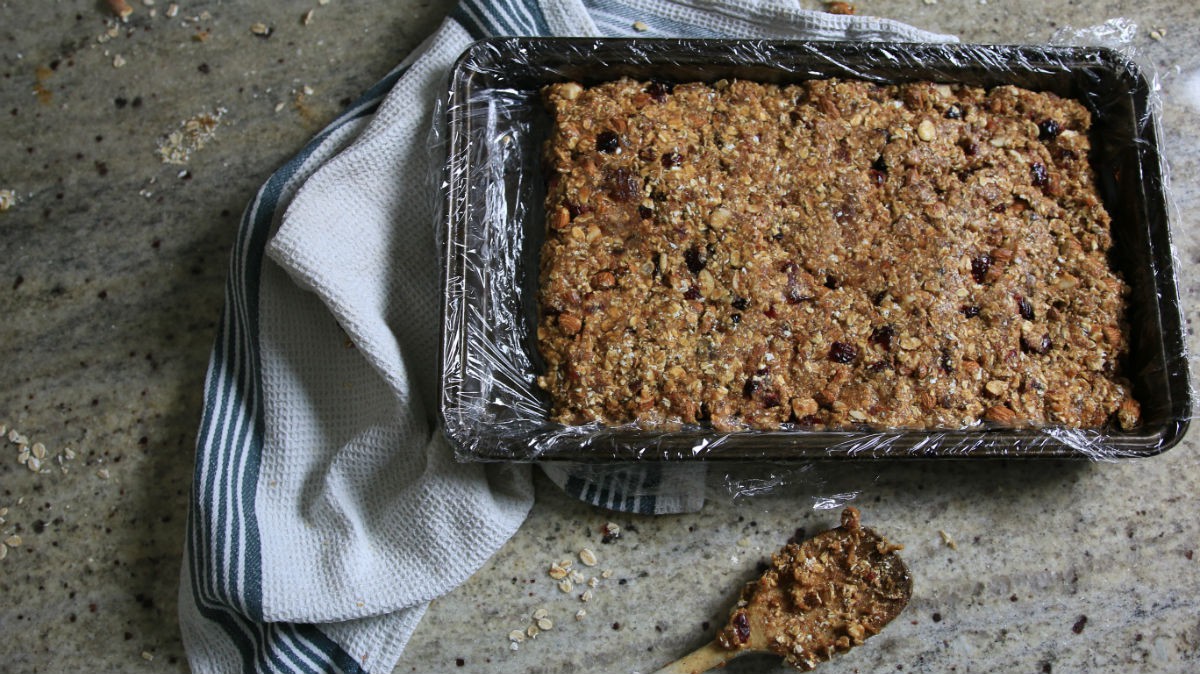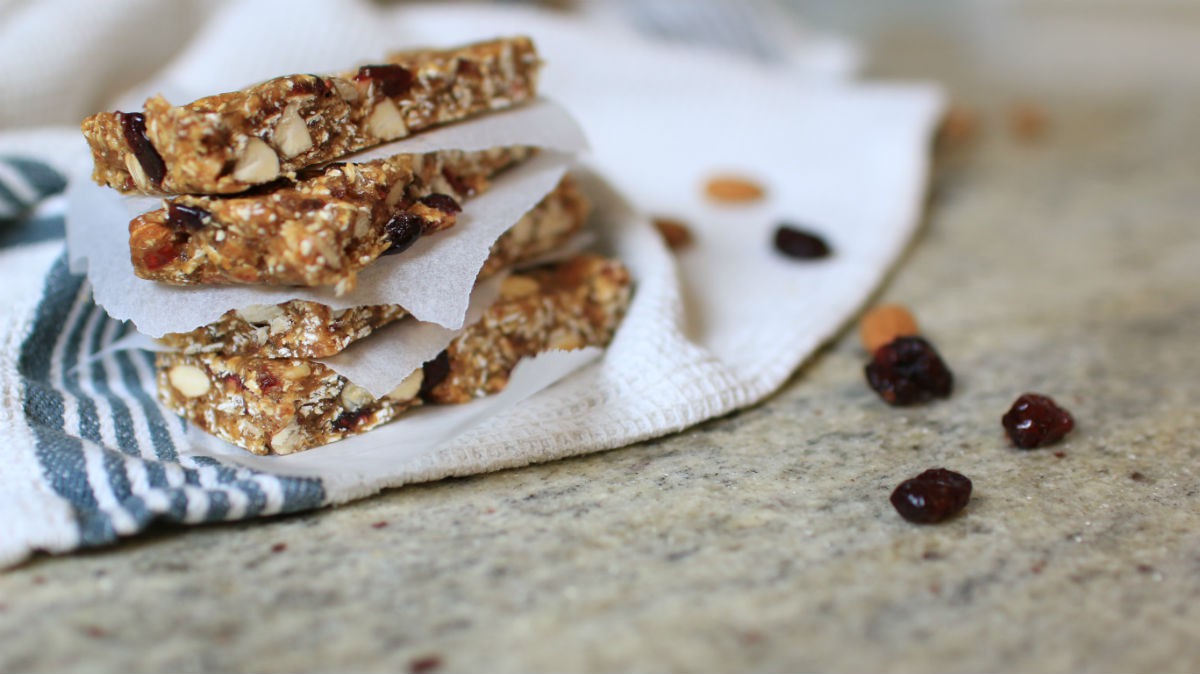 Storage:
For storage you can keep the bars in the fridge in an air tight container, or I usually put them in the freezer and then take them out a few hours before I fancy one, or the day before!.

I really hope you enjoy the bars as much as I have!. What are your favourite type of bars to make?.